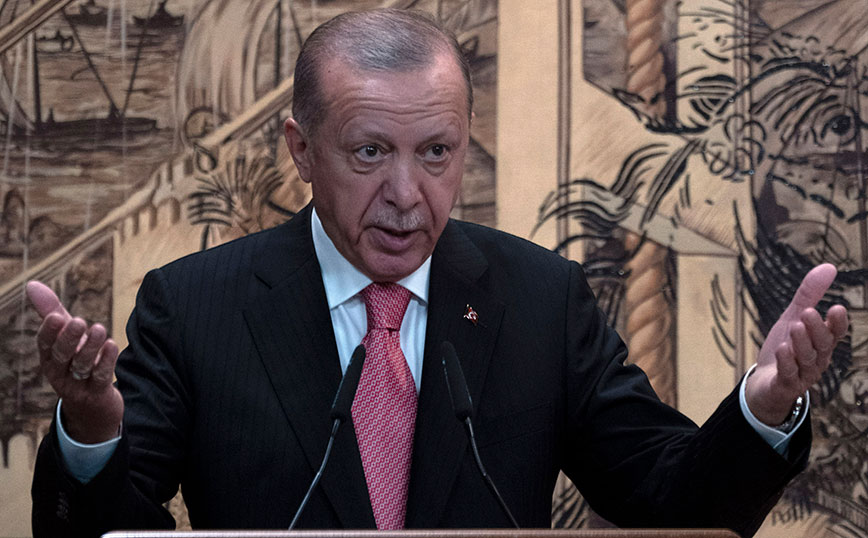 True to the rhetoric of provocations, Turkish President Recep Tayyip Erdogan stated during his opening speech at the Turkish parliament assembly that Turkey knows who turned Greece against Turkey after 100 years.
"We know very well who unleashed Greece on us again after 100 years," the Turkish President characteristically said.
"Greece's armament is incompatible with reason, understanding and alliance. We know who is trying to "immolate" Greece on us. At every opportunity we say that we are aware of the game being played. It is not in anyone's interest to pursue a policy of provocation and we will not allow them to do so. We advise Greece to refrain from behaviors that will lead its people to destruction," Erdogan said
At the same time, however, Erdogan continued the "bargain" that has started with the USA and NATO, on the occasion of the request for Sweden and Finland to join the Alliance.
Turkey will not ratify the request of Sweden and Finland to join NATO "as long as the promises" they have made are not kept, Turkish President Recep Tayyip Erdogan has warned, among others.
"As long as the promises made to our country are not kept, we will maintain our position of principle," Erdogan, who has been threatening since May to block the two Nordic countries from joining NATO, told parliament.
Source: News Beast