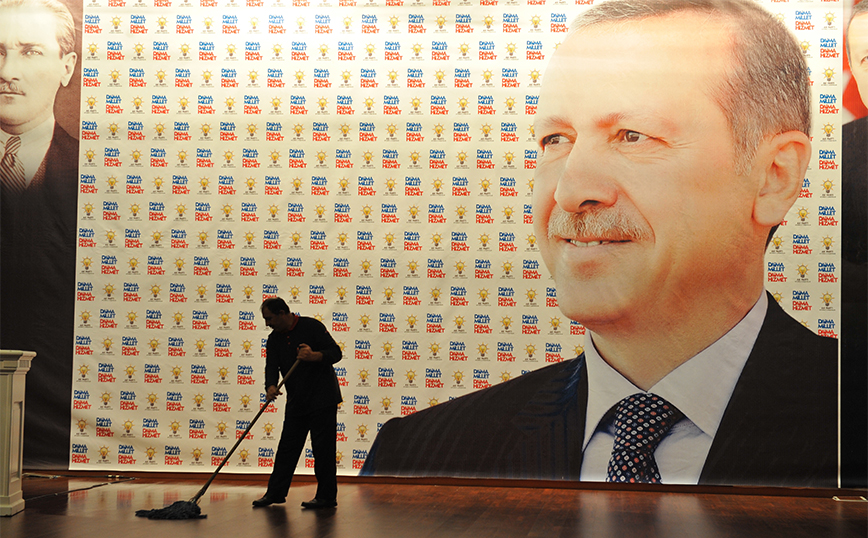 The "loser" in the event that elections are held will allegedly be Mr Tayyip Erdogan. The pollsters investigated the percentages in case of a "duel" between him and his main rivals and as the data show, the president of Turkey loses in all cases.
As reported on Monday morning (4/7) by the correspondent of SKAI in Turkey, it appears from the latest opinion polls that Tayyip Erdoğan in the second round of the election will be the loser whoever his opponent is.
The pollsters investigated the percentages in case of a "duel" of Erdogan with the mayor of Ankara, Mansur Yavas, the mayor of Istanbul, Ekrem Imamoglu, the president of the Good Party, Meral Aksener and the leader of the official opposition, Kemal Kilicdaroglu.
Particularly:
Mansur Yavas 54% – Tayyip Erdogan 35.6%
Ekrem Imamoglu 51.7% – Tayyip Erdogan 37.7%
Meral Aksener 48% – Tayyip Erdogan 38.8%
Kemal Kilicdaroglu 46.1% – Tayyip Erdogan 39.8%
SKAI's correspondent in Turkey, Manolis Kostidis, estimated that the elections in Turkey will be premature, pointing out that a few days ago a 30% increase in the basic salary was announced. It is the second increase in the base salary since the beginning of the year.
The cold and the … political disease Erdogan
At the same time, new rumors are circulating about the health of its president Turkey on the occasion of the cancellation of his planned trip and speech in Bursa.
A government deputy underlined that the reason for the cancellation of the trip was a cold of the Turkish president.
Manolis Kostidis explained that there is also a discussion in Turkey about the possibility that Erdogan's "illness" is political, that is, related to the estimates that not many people would gather at the planned rally in Bursa and that he chose to avoid the trip altogether.
In any case, no announcement was issued by the Turkish presidency, intensifying the rumours.
Source: News Beast