Erdogan ready for "quick reaction": We are determined to eliminate the threats from Syria on our own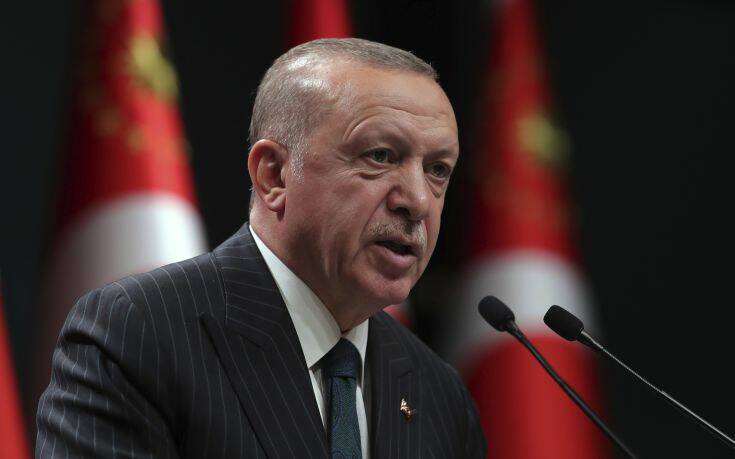 The Turkish president Recep Tayyip Erdogan said today it was ready to "take the necessary measures" to quickly eliminate the threats against Turkish forces following the recent attacks against them in northern Syria.
«We are determined to eliminate the threats from Syria on our ownThe Turkish president warned at the end of a cabinet meeting that "my patience is running out".
At least six people, including civilians, were killed today in a car bomb blast in a Turkish-controlled area of ​​northern Syria, according to the Syrian Observatory for Human Rights.
The blast occurred in the city of Afrin, located in the northern province of Aleppo, in northwestern Syria.
"Recent attacks targeting our police forces have reached their limits," said President Erdogan. "We will take the necessary measures as soon as possible."
"Our patience is over"
«Our patience is running out regarding these areas of Syria from which the terrorist attacks targeting our country comeHe insisted.
The Kurdish region of Afrin, in northwestern Syria, about 70 km from Idlib, was occupied in March 2018 by Turkish forces and their Syrian allied forces.
In the sector, as in all Turkish-backed rebel-held territories, there are regular targeted killings, attacks and explosions, most often attributed by Ankara to Kurdish militias.
Thousands of fighters and civilians displaced from areas occupied by the Syrian regime have gathered in this area of ​​Afrin, including members of Jais al-Islam (the Army of Islam), one of the largest opposition groups in the Damascus region since start of the war in Syria in 2011.