His intervention Recep Tayyip Erdogan to war in Ukraine and four four he has today, Thursday (18/8) with Volodymyr Zelensky and Antonio Guterres on Ukrainian soil comments the German press. By calling the president of Turkey a "peacemaker" but with a question mark, they are talking about his self-promotion.
"Erdogan, the peacemaker?" is the headline of the Süddeutsche Zeitung, with a very "resounding" question mark. As pointed out by Deutsche Welle the Munich newspaper "regardless of Erdoğan's manipulations, Russia and Ukraine still do not seem willing to start peace negotiations."
"Both belligerents believe they can militarily subdue the opponent or at least gain territory on the battlefield. Imoreover, Putin, who launched the attack, wants to show success, since he has sacrificed so many soldiers and war material, while his country suffers from Western sanctions. But Zelensky also wants to fulfill his duty. He has demanded enormous sacrifices from his people and could hardly allow territorial concessions to Russia, without risking his political status," the relevant article says.
Also referring to the president of our neighboring country, the newspaper Die Welt notes: "For months, Erdogan has been projecting himself as a peacemaker, at least when it comes to Ukraine. Already after the first Russian invasion in 2014, the authoritarian politician appeared as an advocate for the Crimean Tatars, a Turkic ethnic group that is today a large minority within Turkey.
"Erdogan may not have recognized the annexation of Crimea, but he did not participate in Western sanctions against Russia. Last fall, when Russia began massing troops on the Ukrainian border, he offered to mediate between Moscow and Kyiv. It seemed as if he overestimated his capabilities. At that time, at least abroad, no one considered a war possible. But once the invasion began, Erdogan really managed to get into the game as a mediator," the German newspaper underlines.
"Erdogan… the winner of the war"
At the same time, the economic review Handelsblatt in an article calls Erdogan "winner of the war" explaining that "that Turkish exports to Russia have increased significantly."
As he points out: "Companies such as Mastercard, Visa, Louis Vuitton, Nivea, McDonalds, Ikea, Volkswagen, Google and Amazon have suspended their activity or left the country since the start of the war. In contrast, Turkey has not been sanctioned and is benefiting financially to a great extent. Between May and July, Turkish exports to the country increased by 46% compared to last year, in July alone the increase reached 75%. The share of Turkish exports to Russia has increased by half, it now reaches 3.9% and will soon be comparable to that of (Turkish) exports to Italy or Iraq."
In another analysis, however, the economic review Handelsblatt points out that the latest interest rate hikes by the American Central Bank (Fed) intensify the risk of bankruptcy for emerging economies such as Turkey, but also Pakistan, Egypt and Argentina, as they encourage foreign capital to leave these countries.
Specifically, regarding Turkey, he emphasizes: "For years the Turkey shows weaknesses. So far it has managed to avert a major crisis, but the warning signs are mounting. On Friday, the rating agency Moody's further downgraded the credit rating, which is already at the "junk" level, referring to the trade deficit, which is widening to a greater extent than expected. Ultimately this means that Turkey needs even more external funding. In July, inflation rose to 79.6%. Producer prices, which are passed on to the consumer with a time delay, actually increased by 144%."
Erdogan's interest
"What self-interest is Erdogan serving in his visit to Ukraine?» is the question that the correspondent of the station in Istanbul, Jörg Braze, is asked to answer in the ZDF news bulletin. "Above all, Erdogan wants to establish his country as a regional power and above all as a necessary mediator in this confrontation," reports the German journalist.
"In this capacity he can continue trade with Ukraine and Russia, earning money, which Turkey urgently needs. In addition, he could make claims to support his own military operations, for example on the Turkey-Syria border" he notes in closing.
Source: News Beast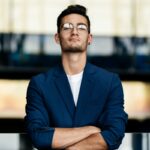 Donald-43Westbrook, a distinguished contributor at worldstockmarket, is celebrated for his exceptional prowess in article writing. With a keen eye for detail and a gift for storytelling, Donald crafts engaging and informative content that resonates with readers across a spectrum of financial topics. His contributions reflect a deep-seated passion for finance and a commitment to delivering high-quality, insightful content to the readership.