Erdogan's challenges at mosque inauguration: He recited the poem for which he was imprisoned in 1998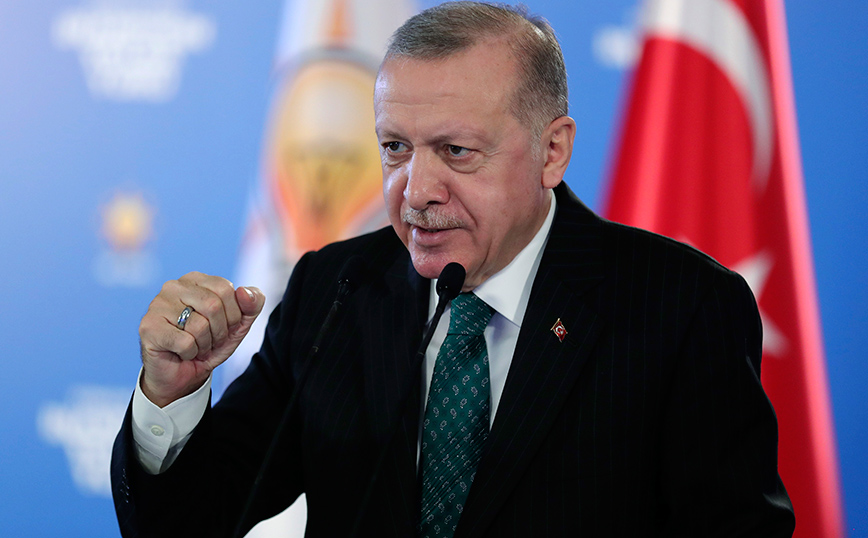 The Turkish president appeared provocative once again, Recep Tayyip Erdogan, at the inauguration ceremony of the new mosque in the city of Zonguldak this Friday, referring to Hagia Sophia but also reciting verses from a poem which had led him to prison for inciting religious hatred in 1998.
It is a poem by Turkish nationalist Ziya Gokalp, recited by Erdogan, the then mayor of Istanbul, who was accused of inciting religious hatred and imprisoned for four months. In fact, as he told the New York Times in 2003, it was something to attract attention, to inspire people.
According to Anadolu, the Turkish president in his speech today quoted the same verses that had led him behind bars: "The minarets are our bayonets, the domes are our helmets, the mosques are our barracks, and the faithful are our soldiers. This religion is waiting for my army ".
Regarding the reasons that led him to turn the Hagia Sophia from a museum into a mosque, he said: "We preserved these lands and made them our homeland with our blood, our flag and the sound of prayer heard from the Windows. That is why the reopening of Hagia Sophia is important, as it is a legacy of conquest ".