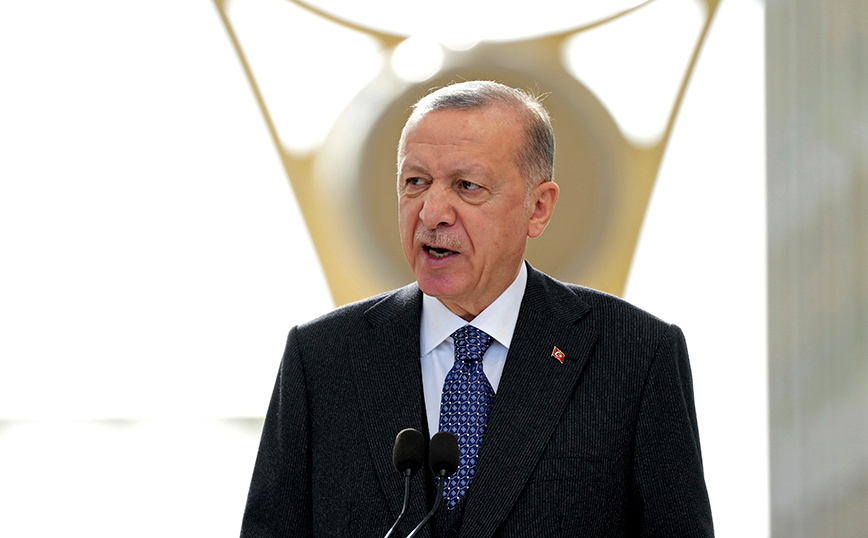 The Turkish president, Recep Tayyip Erdoğan, launched a tirade against Germany and France for their declarations of support for Greece, while once again attacking Athens, stating that it "ignores international law".
"The foreign minister gave us the necessary answers to these biased statements," commented the president of Turkey, referring to the conflict that had Mevlut Cavusoglu with the German Foreign Minister, Analena Berbock, during their joint statements last week. In fact, the Turkish leader did not hesitate to mention that Germany and France "become the instruments of Greek and Greek Cypriot propaganda".
"They turn a blind eye to what Greece is doing"
"It is unacceptable that they criticize our country with inaccurate assessments, while they close their eyes to Greece's steps that ignore international law," he noted, speaking to reporters on the flight back to Turkey from Sochi, Russia. who had a lengthy meeting with his Russian counterpart Vladimir Putinas reported by SKAI.
He added that Turkey's position on the stability and security of Europe is obvious. "We once again demonstrated this role as pioneers in the solution of the global grain crisis," noted the Turkish president.
I am not involved in the internal affairs of Greece
It is worth noting that Recep Tayyip Erdoğan refrained from commenting when asked about the issue with surveillance in Greece and the resignations of the head of the EYP and the general secretary of the prime minister's office.
"I am not involved in the internal affairs of Greece. This is their internal issue," said the president of Turkey about the case of surveillance.
Source: News Beast