Miners are switching to other blockchains en masse after the migration of Ethereum to PoS. This led to the explosive growth of the hash rate in the Ravencoin (RVN) and Ergo (ERG) networks.
Ethereum miners are migrating en masse
On September 15, the entire Ethereum mainnet, as part of the long-awaited Merge update, moved from the energy-intensive Proof-of-Work (PoW) mechanism to the Proof-of-Stake (PoS) algorithm. This deprived the Ethereum miners of their former profits and forced them to migrate to other PoW-based blockchains as well.
As a result, indicators hashrate on the Ravencoin (RVN) and Ergo (ERG) networks have skyrocketed.
RVN and ERG hashrate: MiningPoolStats
Thus, the value of the hashrate on the Ravencoin blockchain has more than doubled. Just two days ago it did not reach 10 terahash/sec, and now it exceeds 17 terahash/sec. In the Ergo network, the same indicator was 35.32 TH/sec on Wednesday, and now it has risen above 200 TH/sec.
Meanwhile, the rates of native coins of these projects demonstrate high volatility. RVN has lost about 15% over the past 24 hours at the time of writing, but before that it showed a jump when new miners initially switched to the network. The same situation happened with ERG – a jump in price and a subsequent intraday decline of about 5%.
The day before it became known that after The Merge, the Ethereum Classic (ETC) hashrate also soared to 222.5 hashes per second. The indicator increased by 200+% compared to the value of September 13th. Ethereum Classic is the original version of Ethereum, formed as a result of a fork back in 2016 and has continued to work on PoW all this time.
Recall that back in August, we listed these three coins as the three key cryptocurrencies to which the unemployed Ethereum miners will switch.
Leading Mining Pools Launch ETHW Mining
In addition, a number of major mining pools have announced support for Ethereum's PoW fork, EthereumPoW (ETHW). The mainnet of this fork was launched shortly after Merge, and mining pools hope that it will help them diversify their income channels.
ETHW Mainnet Info
Network Name: ETHW-mainnet
New RPC URL: https://t.co/MQ04pnPQyW
Chain ID: 10001
Currency Symbol: ETHW
Block Explorer URL(Optional): https://t.co/J3JllmQA8I

— EthereumPoW (ETHW) Official #ETHW #ETHPoW (@EthereumPoW) September 15, 2022
About the appearance of the ETHW mining pool informed f2pool, as well as Poolin and Antpool. At the moment, the leader in this segment is f2pool – it accounts for more than 40; from the entire ETHW hashrate. The second and third places are occupied by woolypooly and 2miners (17.3% and 13.3%, respectively).
The ETHW token is currently available on a number of exchanges, including FTX, OKX, and BitMax.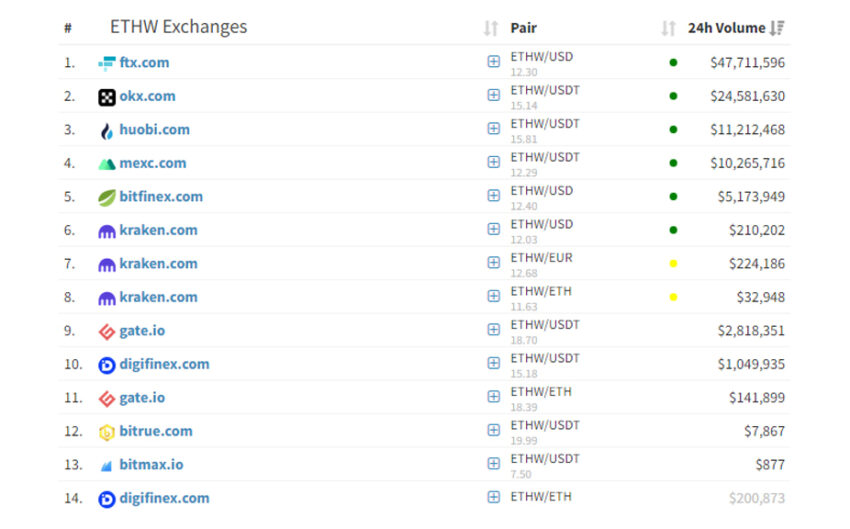 Exchanges supporting ETHW: MiningPoolStats
However, shortly after the launch, the token rate plummeted by 70+%. Perhaps some of this downward pressure was due to the sale of tokens distributed as part of the airdrop. At the time of writing, ETHW is trading around $13.10 with a 54% intraday drawdown.
Stay in touch! Subscribe to World Stock Market at Telegram.

Source: Cryptocurrency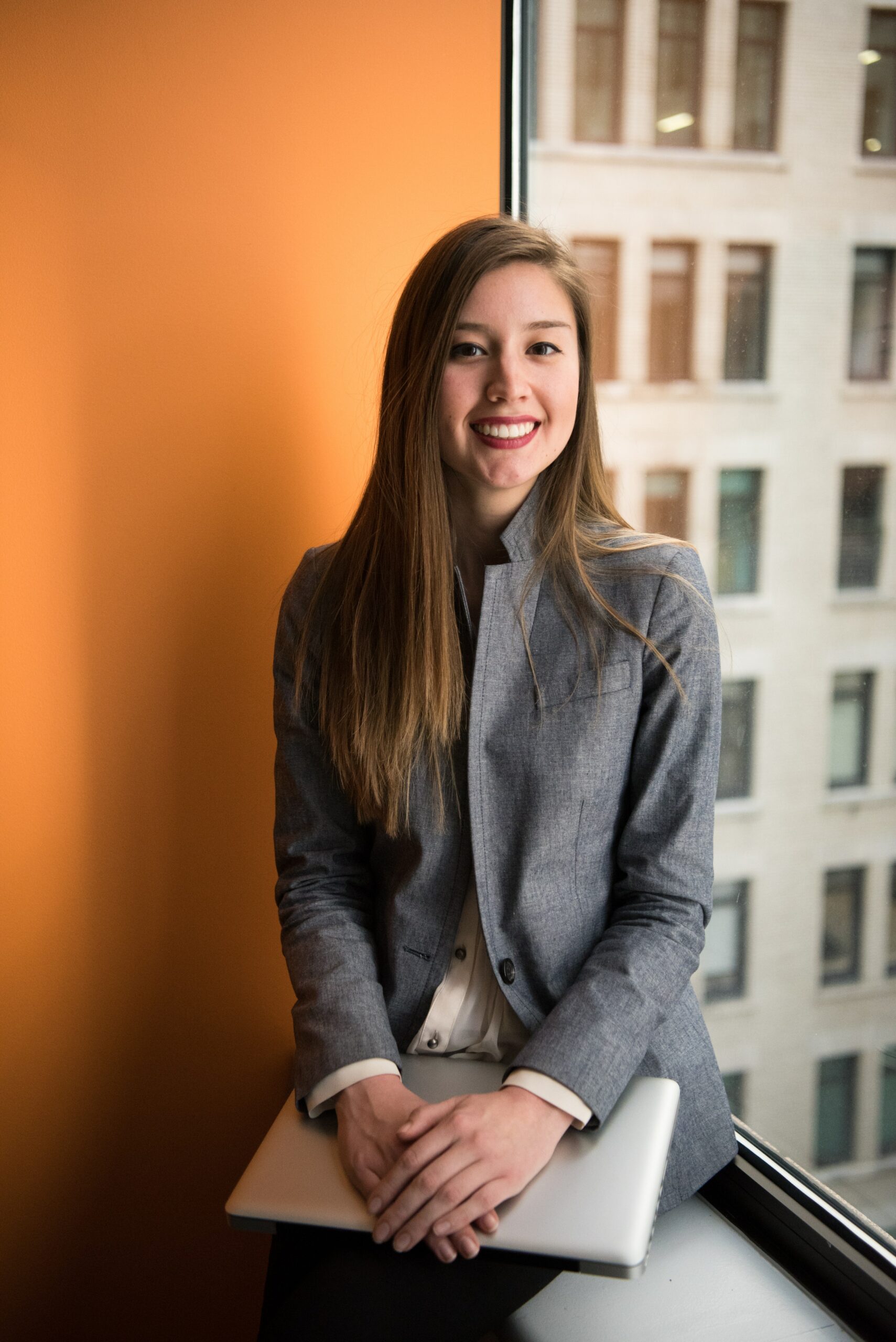 I am a writer and editor at the World Stock Market. I have been working in the financial industry for over 7 years, most recently as an author at a large bank. I have experience writing articles on topics such as market analysis, investment advice, and stock picks. I also have experience editing content for other websites.