The Ethiopian government and the regional authorities of Tigray claimed this Wednesday, November 18, each on their own, important military victories in the conflict that has opposed them for two weeks and which has entered, according to Addis Ababa, in its "final phase ".
On November 4, Prime Minister Abiy Ahmed, 2019 Nobel Peace Prize winner, sent the federal army to storm this dissident region in northern Ethiopia after months of tensions with regional Liberation Front authorities. of the peoples of Tigray (TPLF).
War of nerves
The reality of the situation on the ground is difficult to assess due to a communications blackout in the region and restrictions on the movement of journalists. "The army is winning on all fronts," for its part, Berhanu Jula, the Ethiopian army chief, told several official media. "The TPLF's plan to push Ethiopia into civil war and disintegrate it has failed and [le TPLF] is currently at bay because he is surrounded, "he added.
On Tuesday evening, the Ethiopian government claimed to control several towns in eastern Tigray, including Mehoni, located 125 kilometers south of the regional capital Mekele, towards which its army was "advancing".
Addis Ababa accused the TPLF of destroying four bridges that lead to Mekele.
The government has also confirmed that it has been controlling western Tigray for several days, having taken Shire, a northern locality housing camps for Eritrean refugees, on Tuesday evening, and "advancing" towards Aksum, the center of the Ethiopian Orthodox religion.
For their part, the Tigrayan forces also claimed military victories, without giving geographical details. "We are inflicting heavy defeats on all fronts to the force that has come to attack us," Tigray President Debretsion Gebremichael said in a statement.
"I call on all Tigrayans to come out en masse to repel the invaders and to continue inflicting heavy losses and defeats on the enemy," he added.
UN talks about serious humanitarian crisis
The Ethiopian army has carried out several rounds of airstrikes, formally targeting military objectives, such as arms and fuel depots. On the ground, the fighting left several hundred dead. On the humanitarian level, the finding is already alarming. The conflict has already forced more than 27,000 people to flee to neighboring Sudan.
The UN was alarmed on Tuesday by the "large-scale humanitarian crisis" which is developing on the border between the two countries, crossed every day, according to it, by 4,000 people.
The international community is also concerned about the consequences for the stability of the Horn of Africa of this conflict, which threatens to spread through and beyond Ethiopia.
After targeting two airports in Amhara territory, a border region south of Tigray, the TPLF fired rockets on Saturday at the capital of neighboring Eritrea. In this regard, US Secretary of State Mike Pompeo on Tuesday accused the Tigrayan authorities of trying to "destabilize the region".
Ethiopian Deputy Prime Minister Demeke Mekonnen was received by several East African heads of state – Uganda, Kenya, Rwanda – who all called for a speedy return to peace.
Addis Ababa intends to move quickly and enter the "final" phase of this military operation. On the same day, Defense Minister Kenea Yadeta said it would end "probably in less than 10 to 15 days," in an interview with German TV DW.
But, according to diplomatic sources, it is far from obvious that the federal forces manage to quickly defeat the TPLF, which has significant military equipment and is said to number some 250,000 soldiers (paramilitary force and militia) well trained in these mountainous terrains. . The Ethiopian army's strength is estimated at 150,000, but this figure does not include special forces and militias.
Growing disputes between the federal government and the TPLF escalated last September, when the Tigray regional government decided to keep its scheduled regional elections after the Ethiopian parliament postponed them due to the current Covid-19 pandemic. .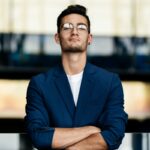 Donald-43Westbrook, a distinguished contributor at worldstockmarket, is celebrated for his exceptional prowess in article writing. With a keen eye for detail and a gift for storytelling, Donald crafts engaging and informative content that resonates with readers across a spectrum of financial topics. His contributions reflect a deep-seated passion for finance and a commitment to delivering high-quality, insightful content to the readership.