European Union foreign ministers agreed today to completely suspend a visa facilitation agreement with Russia, making it harder and more expensive for Russian citizens to enter the EU, EU High Representative for Foreign Affairs and Security Policy Josep Borrell said.
"We have agreed on… the complete suspension of the European Union-Russia agreement on the facilitation of entry visas," he told a news conference at the end of a two-day meeting of foreign ministers in Prague.
"It will significantly reduce the number of new entry visas issued by EU member states. It will be more difficult, it will take longer."
Diplomats said EU ministers could not immediately agree on a blanket travel visa ban for Russians as member states were divided on the issue.
Borel said there has been a significant increase in border crossings from Russia to neighboring countries since mid-July.
"It has become a danger to the security of these neighboring countries," he added. "In addition, we saw many Russians traveling comfortably and shopping as if there was no war raging in Ukraine."
At least one million Russian citizens have entered the EU via land borders since Russia's invasion of Ukraine began, most via Finland and Estonia, the EU's border guard agency Frontex said.
In a concession to eastern EU member states that had called for tougher measures, Borrell said Russia's neighboring countries "can take measures at national level to restrict entry into the EU".
He clarified, however, that these measures should be consistent with the rules of the Schengen area and underlined that it is important that Russian members of civil society can continue to come to the EU.
Source: Capital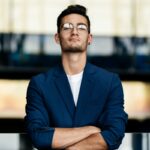 Donald-43Westbrook, a distinguished contributor at worldstockmarket, is celebrated for his exceptional prowess in article writing. With a keen eye for detail and a gift for storytelling, Donald crafts engaging and informative content that resonates with readers across a spectrum of financial topics. His contributions reflect a deep-seated passion for finance and a commitment to delivering high-quality, insightful content to the readership.