The pair EUR / USD has just broken the 1.1500 level and has reached the lowest low since July 2020 as follows:
EUR / USD daily chart
The price has room to go up to the region of 1.1450 at this rate based on the chart above, at summer 2020 levels.
EUR / USD 1 hour chart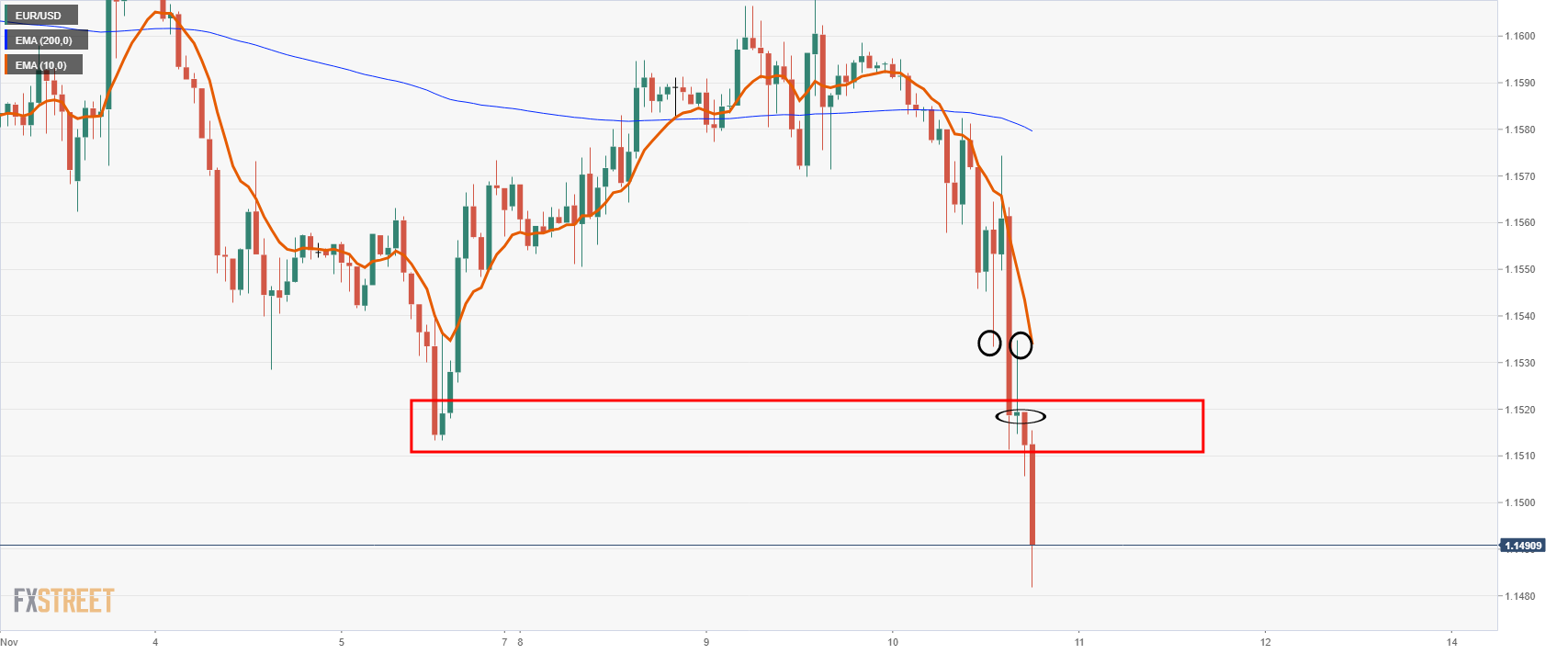 On the 1 hour chart, we can see that the price has retested the previous lows and broke below them with momentum. It is expected that any correction encounters resistance around 1.1520.
Today's movement follows the rise in U.S. CPI consumer prices to their highest rate since 1990 and against market predictions. This has been fueling the speculation that the Federal Reserve could raise interest rates earlier than expected.
The CPI consumer price index rose 0.9% last month after gaining 0.4% in September. On an annual basis, the IPC accelerated 6.2%. Analysts on average expected the rise to be limited to 5.8%.
While the Fed last week reiterated its belief that the current rise in inflation would be short-lived, many investors worry that underestimating price increases could turn out to be a costly monetary policy mistake.
.