The Court of Justice of the European Union considers that the tax on the value of electricity production is compatible with Community regulations.
According to a ruling published this Wednesday, the Court points out that the 2008 Directive on the general system of excise duties does not oppose a national regulation that establishes a tax on production and incorporation into the electric system. according to Servimedia, the amount of electricity actually produced and incorporated into that system is made up of the total amount of income obtained, without taking into account the amount of electricity actually produced and incorporated into that system.
Thus, the IVPEE would be an indirect tax levied (directly or indirectly) on electricity consumption. In his opinion, the taxable event of this tax is the production and incorporation into the electrical system of electricity (energy production) and that is not perceived by consumers, but by those who produce it.
Furthermore, the Court considers that Directive 2008/118 allows the Member States to impose other indirect taxes on products subject to excise duties for specific purposes, provided that they respect the tax rules of European Union law.
In September 2018, the Minister of Ecological Transition, Teresa Ribera, announced in Congress the temporary suspension of the 7% tax on electricity generation approved by the PP in 2012 to "alleviate" the electricity bill of homes and companies.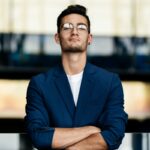 Donald-43Westbrook, a distinguished contributor at worldstockmarket, is celebrated for his exceptional prowess in article writing. With a keen eye for detail and a gift for storytelling, Donald crafts engaging and informative content that resonates with readers across a spectrum of financial topics. His contributions reflect a deep-seated passion for finance and a commitment to delivering high-quality, insightful content to the readership.