The STOXX 600 index closed lower on Wednesday (7), pressured by the decline in stocks of commodities after weak commercial data from the China concerns about a global economic slowdown have increased.
Utilities papers, however, advanced with news of a possible regulatory change.
the index of actions of mining companies fell 2.3%, while the oil and gas sector index retreated 3.1% following a drop in metals and oil prices.
Both sector indices led the declines in the pan-European benchmark STOXX 600, which ended down 0.57% at 412.01 points.
China data showed that exports and imports had growth well below forecasts with high inflation hurting demand abroad, while new restrictions on Covid-19 and heat waves affected production.
"The slowdown in exports and imports demonstrates the fragility of the global economy and the scale of the shock that Covid has precipitated," Danni Hewson, financial analyst at AJ Bell, wrote in a note.
European markets started the month on a weak note after an interruption in the flow of natural gas through a major pipeline from the Russia sparked concerns about energy rationing this winter and a recession in the bloc.
THE European Union proposed a gas price cap Russian this Wednesday, after President Vladimir Putin threatened to cut off all power if the bloc took such a step, and also plans a cap on the price paid for electricity from generators that don't run on gas.
Utilities stocks rose on this news, with EDP, SSE, Engie, RWE and Verbund all up between 3.4% and 13.3%.
"As policymakers struggle to tape what appears to be a long-term energy crisis, the outlook for the global economy has dimmed again, sending new jitters into financial markets," said Susannah Streeter, senior investment and markets analyst at Hargreaves Lansdown.
Also on the radar is the European Central Bank's monetary policy meeting (ECB ) on Thursday (8), where he is expected to raise borrowing rates by 0.75 percentage point to contain record inflation in the bloc.
Ubisoft shares tumbled 17.2% after the company announced a deal that will see China's Tencent Holdings increase its stake in the company, a move seen as a sign that a full sale of the French game maker is now very unlikely. .
In London, the Financial Times index fell 0.86% to 7,237.83 points. The DAX index rose 0.35% in Frankfurt to 12,915.97 points.
The CAC-40 index closed with a positive variation of 0.02 in Paris, at 6,105.92 points. In Milan, the Ftse/Mib index closed with an increase of 0.04%, at 21,489.36 points.
In Madrid, the Ibex-35 index rose 0.17%, to 7,855.9 points, and in Lisbon, the PSI20 index lost 0.48%, to 5,937.89 points.
Source: CNN Brasil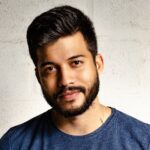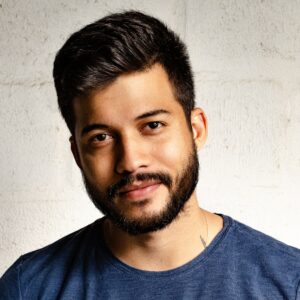 Joe Jameson, a technology journalist with over 2 years of experience, writes for top online news websites. Specializing in the field of technology, Joe provides insights into the latest advancements in the industry. Currently, he contributes to covering the world stock market.