European Union ministers reached a consensus on Thursday (8) on how to share responsibility for the care of migrants and refugees, after 12 hours of negotiations that led Italy and Greece to sign the agreement that had been eluding the bloc for nearly a decade. .
Home affairs ministers from the 27-member bloc sealed the deal, hoping to end years of division since 2015, when more than a million people — most fleeing war in Syria — arrived in the European Union across the Mediterranean.
Nancy Faeser from Germany hailed the agreement as "historic". The bloc's top immigration official said it represented a win-win situation for all EU member states.
"This is great, a great achievement, showing that it is possible to work together on immigration. We are so much stronger when we work together," said Home Affairs Commissioner Ylva Johansson.
The deal
On Thursday, Italy and Greece demanded last-minute changes to the proposed deal, pushing for a cut in the number of people each country would accept and more flexible rules for sending people back to countries outside the European Union.
Under the deal that was eventually struck and expected to be finalized before EU elections in 2024, each country would be responsible for a certain number of people, but not necessarily have to take them in.
Countries that were unwilling to receive irregular migrants and refugees arriving in the region could help their host peers by paying €20,000 per person.
The deal would introduce a new fast-track border procedure for those deemed unlikely to gain asylum, to prevent them from remaining inside the bloc for years.
Poland and Hungary – among the EU's loudest voices against accepting seaborne migrants – opposed the deal, saying the bloc's national leaders should return to the issue when they meet at the end of June. This, however, did not jeopardize the majority agreement.
Liberal critics of the deal said the fast-track border procedure risks reviving tragic scenes that played out on the Greek islands several years ago, creating even more overcrowded and inadequate migration camps on the EU's periphery.
Immigrant reception has become an increasingly controversial issue since 2015.
Unable to agree on how to share the burden, EU countries have generally focused on curbing the number of arrivals, with UN data showing less than 160,000 people crossed the sea last year for the bloc of 500 million people.
Nearly 2,500 people died or are missing on dangerous crossings in the same period.
Source: CNN Brasil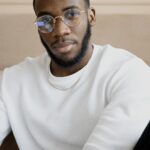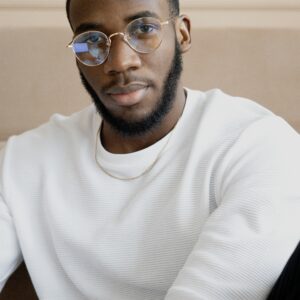 Bruce Belcher is a seasoned author with over 5 years of experience in world news. He writes for online news websites and provides in-depth analysis on the world stock market. Bruce is known for his insightful perspectives and commitment to keeping the public informed.