Of Paul Iddon
The 2022 NATO Summit in Madrid concluded on Thursday 30 June. Statements by US President Joe Biden and Greek Prime Minister Kyriakos Mitsotakis on the final day of this session could provide some early insight into what the Greek and Turkish air forces could look like at the end of this decade.
President Biden said at a press conference that the United States supports the sale of modernized F-16 fighter jets to Turkey.
On Tuesday, Turkey temporarily agreed to lift its previous objections to Finland and Sweden joining the alliance. Biden denied that his stated support for the F-16 sale was in exchange for Turkey's crucial approval to admit the two Nordic countries, pointing out that he had previously expressed his approval before the issue even arose.
"I said in December, as you'll recall, that we need to sell them the F-16s and modernize those planes as well," Biden said. "It's not in our best interest not to do that."
"And there was no trade-off with that," he added. "It was just that we have to sell, but I need congressional approval to be able to do that. And I think we can do that."
Biden was referring to a Turkish request from last October to buy 40 new F-16 Block 70/72 and 80 modernization kits for its existing fleet, in a deal worth $6 billion.
Turkey needs these new fighter-bombers and modernization kits to keep its air force up-to-date, especially since it was barred from buying fifth-generation F-35 Lightning II aircraft after its ill-fated purchase of Russian S- 400.
Greek Prime Minister Kyriakos Mitsotakis also said at the Madrid summit that his country has sent a letter of request to buy a squadron of F-35s, 20 aircraft according to Greek officials, with a possible option for a second, or up to 40 F-35s in total.
Mr. Mitsotakis acknowledged that the process from ordering to receiving the aircraft will be time-consuming, estimating that Athens will not receive the stealth aircraft until at least 2027-28.
"Part of that process is sending the request, which was done in the last few days," he said.
If both of these deals are approved, the Hellenic Air Force (HAF) will still have a technological advantage over Turkey's larger air force.
As previously described here, if the United States does not allow Turkey to purchase these new F-16s and modernization kits, the HAF will likely end up with a more technologically advanced fighter fleet by the late 2020s.
On the other hand, if Athens gets the F-35 squadron and Ankara gets the new F-16s and modernization kits, the former will still have a clear technological advantage. And not only because it will be the only one with fifth-generation aircraft.
Greece has already secured a contract to upgrade 84 of the HAF's F-16s to Block 72. Lockheed Martin will complete that contract in mid-2027. So even if the Biden administration can soon win congressional approval for the deal with the Turkish F-16s, which is by no means guaranteed, Greece will line up 84 modernized F-16s before Turkey.
Additionally, Greece will also begin receiving F-35s around the same time Lockheed Martin completes upgrading those HAF F-16s, provided it can secure a deal for at least one squadron, which it is not unlikely. Athens has reportedly previously expressed a willingness to buy used F-35s, which could mean it can acquire the aircraft a little sooner.
And this is without mentioning the 24 Dassault Rafale F3R 4.5 generation aircraft that Greece has already started receiving from France, which are more advanced than any aircraft in the Turkish arsenal.
Ahead of Thursday's summit, the Turkish government reportedly considered buying Eurofighter Typhoons from the UK if no progress was made on the F-16 deal. London in May lifted all arms export restrictions it had imposed on Ankara for its cross-border military offensive in Syria in October 2019, making the sale possible. The UK is also reportedly pushing to sell Eurofighters to Turkey.
Buying the Eurofighter would make sense for Turkey. They could serve as an interim 4.5 generation solution for the Turkish Air Force until it can eventually either procure or build a fifth generation aircraft and as a counter to the Greek Rafales.
However, if Ankara receives approval to purchase Block 70/72 F-16s, it may decide that such a purchase would be unnecessary, given that the Viper variant has many fifth-generation features.
Either way, Turkey will still struggle to overcome the significant technological advantage the HAF will likely gain by 2030.
Even if Turkey deploys 120 F-16 Block 70/72 (40 brand new and 80 upgraded), it will have to contend with 84 HAF Block 72 Vipers (all operational by the second half of 2027 at the latest), 20-40 F -35 and, at least, 24 Rafales. In other words, no less than 128 HAF fighters with equal or superior capabilities to Turkey's best aircraft.
And even if Turkey buys a squadron or two of advanced Eurofighters in addition to the upgraded F-16s, the HAF will likely retain that technological advantage.
Source: Capital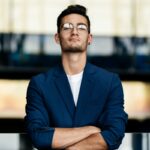 Donald-43Westbrook, a distinguished contributor at worldstockmarket, is celebrated for his exceptional prowess in article writing. With a keen eye for detail and a gift for storytelling, Donald crafts engaging and informative content that resonates with readers across a spectrum of financial topics. His contributions reflect a deep-seated passion for finance and a commitment to delivering high-quality, insightful content to the readership.