«I found myself catapulted into a situation that changed my life for a year. From one moment to the next I began to perceive vaginal pain every time I went to the bathroom and sensations of abrasion such that I couldn't sit or walk well. Even washing was difficult and I changed the way I dressed because I could no longer wear trousers that were too tight." This is how Ilaria describes her ordealwho had to put up with wrong treatments, superficial diagnoses, snobbery and phrases like "you're worrying too much", coming from professionals who should only have treated her, and before that understood her.
Her story is similar to that of many other women who find themselves facing, often alone, pathologies and problems related to the genital and reproductive systems and the pelvic floorapparently invisible but devastatingwhich undermine their serenity and health in many aspects, including those linked to sexual well-being.
In the end the correct diagnosis for her was that of pelvic hypertonicitydrawn up by the staff who work within I Calabriaa center specializing in female intimate well-being and pelvic floor dysfunctionswhich in its headquarters Cosenza is organizing an exhibition dedicated to gender medicine until November 25th.
«The lack of public discussion on female sexual pleasure and desire is closely related to the issue of female sexual health. Difficulty reaching orgasm or pain during intercourse are such widespread problems that they affect almost one in two women – she explains Paola Sammarro, creator and director of I Calabria – However, female sexuality still weighs heavily on taboos and false beliefs that seem to be extremely internalized not only in society but also on a scientific level, among the health professionals to whom women turn. Problems in the sexual sphere often originate from disorders which in most cases could be treated and resolved if only there was greater awareness."
Even today, however, most gynecologists and gynecologists refer women that they demonstrate for example Vaginismusor the impossibility of having penetrative relationships, to a psychologist, taking it for granted that there is always a cause that has to do with the mind at the origin of the problem and excluding physiological reasons a priori. «A patient told me that she had undergone a real interrogation in which she was repeatedly asked if she had suffered abuse or violence or if there had been events in her life that could have caused a block in her – explains themidwife Teresa Mastrota who works at I Calabria. "Another who complained of vulvar burning was asked if she had a permanent partner or several."
An insistence on delving into the patients' experiences which takes the form of victim blamingthat is, the guilt of the subject who talks about an evil that cannot be seen, and which therefore "can only be in his head".
This, in addition to generating strong humiliation in those who do not feel believed, leads to diagnostic delays that can last up to 7 yearsa very long time which also translates into a immense financial outlaygiven that almost none of the pathologies that also affect the female sexual sphere are recognized by the National Health Systemand all costs for any treatment are borne by the patient.
The few advances made to date in what is defined as gender medicine have been made almost exclusively from a physiological health perspective, completely excluding the importance of sexual satisfaction from the debate. «Forty-year-olds have come to us who had to get drunk to have penetrative intercourse or who gave it up for years due to the pain, and who only asked themselves the problem when they wanted to get pregnant. Not before, because culturally women have never been used to considering their own pleasure as a priority – continues Teresa Mastrota – Fortunately the new generations are much more attentive to this issue and come to us as soon as they perceive that something is wrong and that their fulfillment is not as it should be."
What is pelvic hypertonicity
Vulvodynia And Vaginismus are among the most common problems but many women also experience thepelvic hypertonicity, that is, a significant rigidity affecting the pelvic floor muscles which can lead to difficulty in penetration and sometimes to feeling pain even just by touching the vulva or external genitalia. The same problem, if the roots of the pudendal nerve are trapped, can also generate the opposite phenomenon, that is, having the area seem anesthetized and not feeling anything.
Very often those who experience these events throw in the towel or postpone the visit until, unfortunately, it is too late to completely resolve the situation.
«When the pain becomes chronic, i.e. after 6 months from the onset, it becomes difficult to eradicate it completely and often what we can do is only improve the standard of living of the patients, who, despite being aware that they cannot recover completely, still agree to be guided on an improvement path", continues the midwife. Path who is accompanied by a series of professionals who work as a team, taking care of every aspect, from the rehabilitation of the pelvic floor to the restoration of the genital mucosa if necessary, up to psychological support and modification of the dietary plan.
A process in which I Calabria partners are often involved toowho in this way become more aware of what their partner is going through and manage, together, to pick up the thread of a new sexuality.
Source: Vanity Fair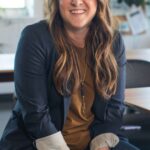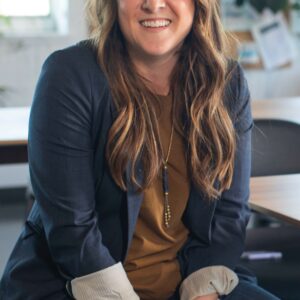 I'm Susan Karen, a professional writer and editor at World Stock Market. I specialize in Entertainment news, writing stories that keep readers informed on all the latest developments in the industry. With over five years of experience in creating engaging content and copywriting for various media outlets, I have grown to become an invaluable asset to any team.