The person who left the bomb which caused yesterday Sunday the deadly explosion on the Istiklal pedestrian street, in the center of Istanbulwas arrested by police, Turkish Interior Minister Suleyman Soylu announced, according to a post by the state-run Anadolu news agency on Twitter.
At least six people were killed and 81 others injured in the blast, which Turkish President Recep Tayyip Erdogan said smacked of "terrorism".
Ankara shows PKK
Soylu today blamed the Kurdistan Workers' Party (PKK) for the attack in central Istanbul. "The person who planted the bomb was arrested. Based on our conclusions, the PKK terrorist organization is responsible" for the bomb blast, Mr. Soylu said, according to Turkey's state-run Anadolu news agency and other Turkish media.
Turkish President Recep Tayyip Erdogan and his Vice President Fuat Oktay said yesterday that a "woman" was responsible for the attack.
Mr. Soylou did not specify the identity of the arrested person.
The PKK, a Kurdish separatist group that took up arms against the Turkish state in 1984, is designated a "terrorist" organization by Ankara, the US and the EU. More than 40,000 people, mostly minorities, have since been killed in the war, mostly in southeastern Turkey.
This organization has been at the heart of the bradfer between Turkey and Sweden: since May, Ankara has blocked Stockholm's admission to NATO, accusing it of showing tolerance towards PKK.
The Turkish government has demanded the extradition of members of the Kurdish separatist group from Swedish authorities in a memorandum of understanding signed in June with Sweden and Finland, another Nordic country that is seeking to join the North Atlantic Treaty Organization and is seeing the move blocked. from Ankara.
The PKK has claimed responsibility for many bloody attacks on Turkish soil. It or organizations that Ankara says are linked to it are the target of Turkish military operations in northern Iraq and Syria, as reported by AFP and the Athens News Agency.
Last month, Turkish authorities were accused – denied by the Turkish opposition – of using chemical weapons against PKK militants. The separatist organization released a list of 17 names, accompanied by photographs, of people it presented as "martyrs", as those who fell from the chemical gases allegedly used by the Turkish army.

Source: News Beast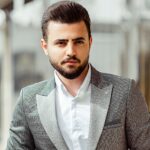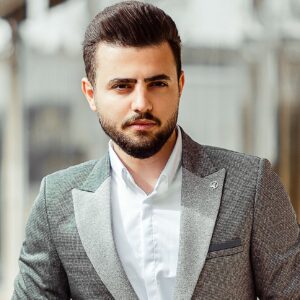 I am an author currently working for World Stock Market as a writer. I have been writing professionally for over 5 years and have written everything from market news articles to finance pieces. Prior to this I was an investment banker with Merrill Lynch in New York City. While at Merrill, I worked on some of the largest mergers and acquisitions in history. My background in finance allows me to bring a unique perspective to my work as an author and journalist.