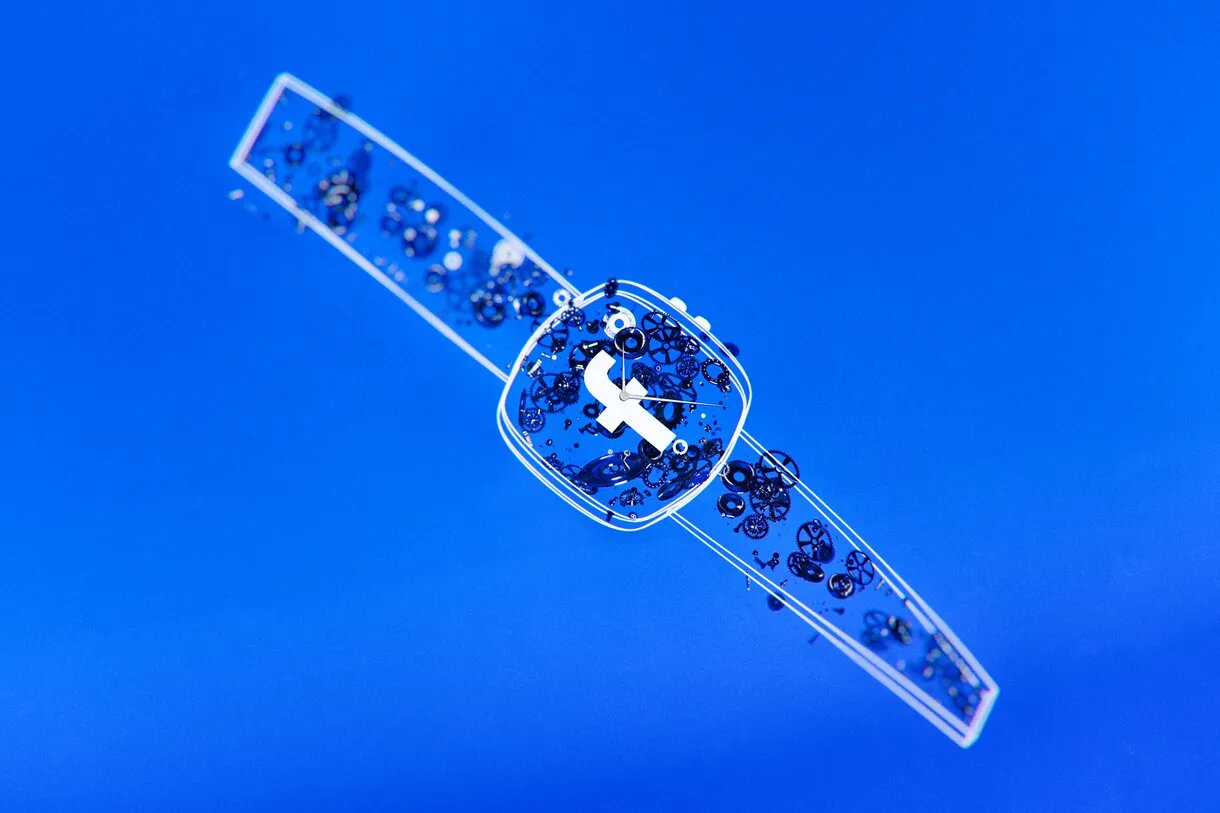 Over the past few months, Facebook has been actively developing its own smartwatches. For the first time it became known about them in February 2021, but without any entertaining details. Now a fresh leak has finally revealed the main features of the first wearable device from the social network. Specifications published by The Verge, citing anonymous sources.
The Facebook smartwatch will reportedly have a unique design in the form of a removable display with two built-in cameras, which can be detached from the case for autonomous operation as a compact camera. The idea is that there will be a front-facing camera on the front for video calling, and on the back there will be a Full HD auto-focus sensor for content creation and instant posting to Facebook, Instagram and WhatsApp. The social network plans to involve third-party manufacturers to create an entire ecosystem of removable screens so that they can even be attached to things (for example, hung on a backpack).
Stainless steel has been chosen as the main material for the Facebook smartwatch. The gadget will be released in several colors at once: white, black and gold. 4G LTE support will provide an Internet connection without using a smartphone, and users will also be able to track their heart rate using a heart rate monitor.
According to informants The Verge, the release of smartwatches Facebook is scheduled for next summer. The estimated price will be about $ 400, the target for sales volume at the time of launch is six figures, that is, approximately hundreds of thousands of units. It is reported that the company is currently working on the second and third generations, they will offer an expanded set of functions. In the future, the device will become a key input accessory for Facebook's upcoming augmented reality glasses.