Many of us dream of getting lost in the forest or in a corner of the world that is completely alone so we don't have to deal with people and all their strange ideas about life and coexistence, but nobody dares to do it, except this family.
These peculiar characters decided to take their things to move to their new home. However, they did not want to lease or sell their old home because they preferred to take it away and place it in the middle of a lake so they would no longer have to live with anyone else.
They took the whole house!
The family originally from McIvers, Newfoundland, in Canada, did not want to leave their beloved home once they moved into their "new home", so they put it on an innovative floating system and "moved" it across the bay for transport. to a small and remote lake in which he now lives.
The entire move happened because the couple bought a piece of land on the other side of the coast and they did not want to leave any of their belongings. They thought that if they were already going to take the furniture, the paintings and even the important papers, then why not take the whole house, because that way they would avoid the fatigue of putting everything away.
The couple hired specialists to place barrels and a platform under the house to move it. Later it was pulled by six boats that were also hired for that purpose. Once it reached the coast, it was held down with two industrial pulleys that pulled it to the mainland.
Yes, the house suffered several damages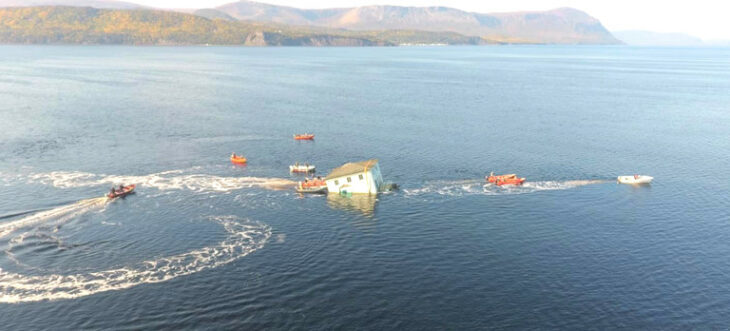 The idea sounded great in his mind. However, the house suffered severe breakdowns and damage to the structure due to water seepage. Experts told the couple that fixing all the damage would be more expensive than building a new home on the land they acquired, but when people have something on their minds, there is no human power that can change their minds.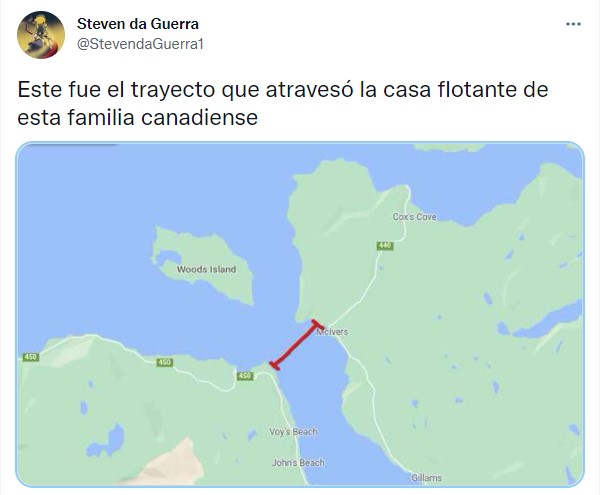 The move was over a kilometer across the bay. In the end, they got what they wanted, to get away from everything they knew to start a new life, quiet and without annoying neighbors.