Millions of people in Myanmar are faced with famine as the crisis deepens after the coup.
The UN warns that food insecurity is growing rapidly in the country following the February 1 military coup, with millions expected to starve in the coming months.
Up to 3.4 million people will find it difficult to buy food in the next three to six months, with urban areas hardest hit by job losses in manufacturing, construction and services and rising food prices as reports an analysis of the World Food Program (WFP) cited by AMPE.
"More and more people have lost their jobs and can not afford to buy foodWFP's director for Myanmar Steven Anderson said.
"A coordinated response is now needed to address the immediate effects and to prevent a worrying deterioration in food security " he added.
The WFP noted that rice and cooking oil prices have risen by 5% and 18% respectively since the end of February, while there are indications that families in the financial capital Rangoon are skipping meals, consuming less nutritious food and increasing their debt.
The UN agency plans to expand its operations in Myanmar, tripling the number of people it helps to 3.3 million, and has asked for $ 106 million.
The Myanmar army seized power on February 1, overthrowing the government of Aung San Suu Kyi and plunging the country into chaos. The security forces violently suppress the mobilizations of pro-democracy activistsas well as the political disobedience movement that has spread throughout the country.
The crisis has caused a major upheaval in the banking system, with many bank branches closing, customers unable to withdraw and businesses unable to pay salaries. At the same time, many people in Myanmar rely on money sent to them by relatives from abroad. Most imports and exports have stopped and factories have suspended operations.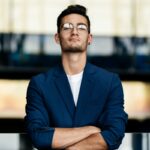 Donald-43Westbrook, a distinguished contributor at worldstockmarket, is celebrated for his exceptional prowess in article writing. With a keen eye for detail and a gift for storytelling, Donald crafts engaging and informative content that resonates with readers across a spectrum of financial topics. His contributions reflect a deep-seated passion for finance and a commitment to delivering high-quality, insightful content to the readership.