Is there a portable storage device that combines the endurance of flash drives with the capacity of hard drives without noticeable compromises? Yes, not so long ago portable SSDs have become widespread – compact, unpretentious and very fast. About one of these, namely ASUS ROG Strix Arion S500, we'll talk today.
The review is not just a case for an M2.2280 SSD, but a complete solution with a 500 GB drive installed. For connection, a high-speed USB 3.2 Gen 2 interface is used, and a symmetrical cable about 35 cm long is included in the kit. Backward compatibility with USB 3.0 and even USB 2.0 is preserved, you only need a cable with a full-size plug on the back.
Appearance and form factor
The design of the ROG Strix Arion S500 instantly recognizes belonging to the Republic of Gamers: chopped lines, the presence of a characteristic pattern and the signature graphite color. The remaining doubts are dispelled after connecting the device to a PC, when RGB lights are lit in the logo and the plastic insert. It can be synchronized with other brand peripherals using Aura Sync.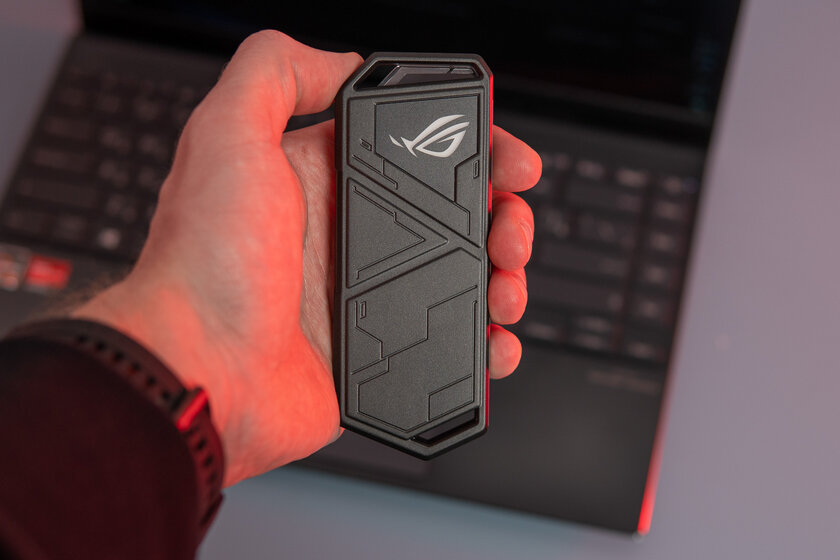 The device is pocket-sized in every sense and fits easily into jeans. A lace or carabiner can be threaded through an impressive eyelet. The case weighs 107 grams and feels heavy for its size.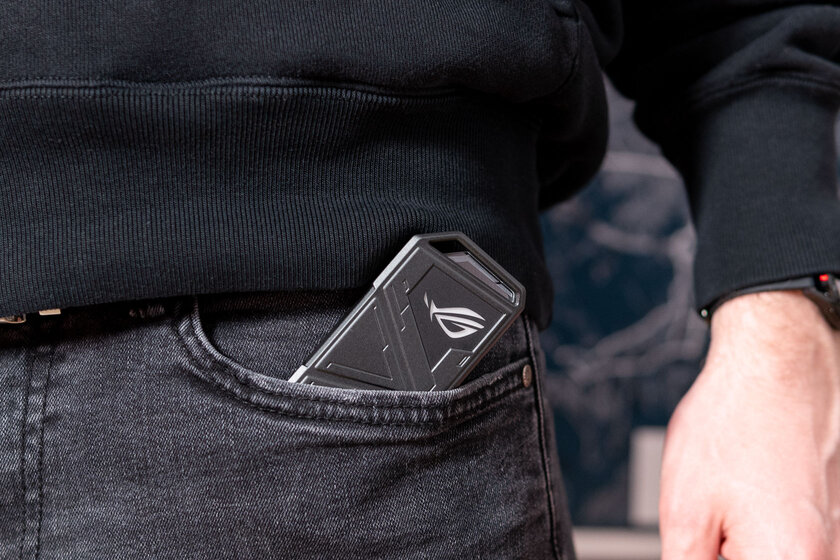 Weight is not surprising if you take a closer look at the device: the body is assembled from two pieces of very thick metal and feels monolithic. There is not a single screw on it, it just snaps open, and for disassembly you need to use something very thin, for example, a paper clip from a smartphone. The controller board and a standard M2.2280 SSD are hidden inside. A thermal pad is laid between the drive and the case to transfer heat to the metal. Despite the brutal case, ASUS ROG Strix Arion S500 does not have a certified drop resistance, and the operating temperature range is standard – from 0 to +40 degrees Celsius.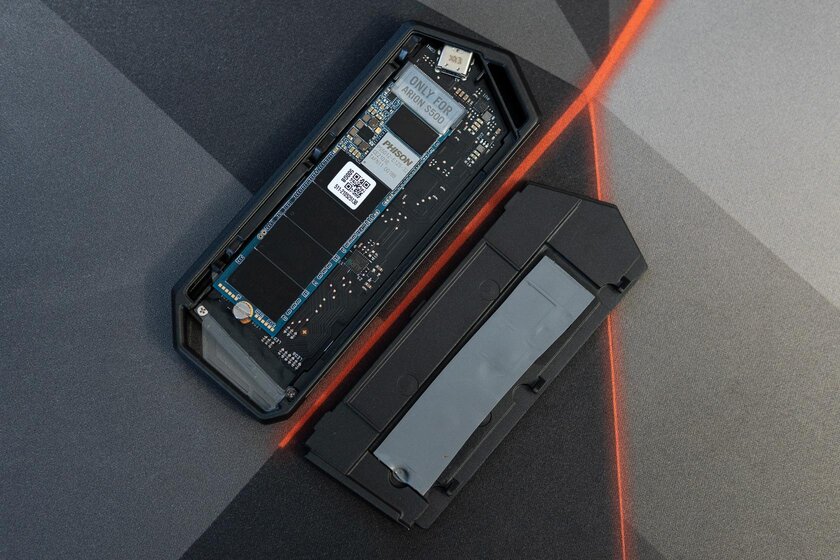 Speed ​​testing
As we already found out, a standard PCIe x4 SSD based on the Phison E12 controller is installed inside, made specifically for the ASUS ROG Strix Arion S500. Toshiba memory chips with TLC 3D NAND architecture. The total volume is 500 GB, after formatting to NTFS, 465 GB are available.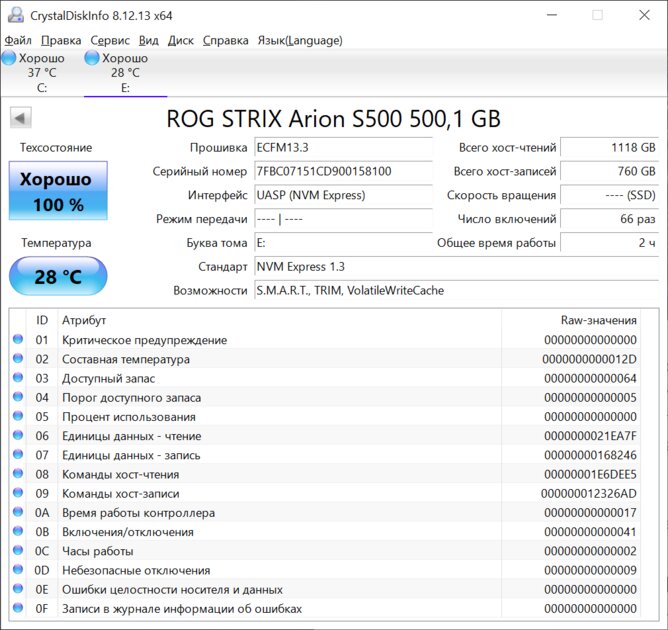 Speed ​​tests were conducted with an ASUS ZenBook 14 laptop powered by AMD Ryzen 7 4700U, the drive was connected to USB 3.2 Gen 2 Type-C. The peak read speed in my case did not exceed 974.41 MB / s, and the write speed did not exceed 954.32 MB / s. A 20-minute linear read stress test in AIDA64 showed no performance hit. There is no noticeable heating in this mode.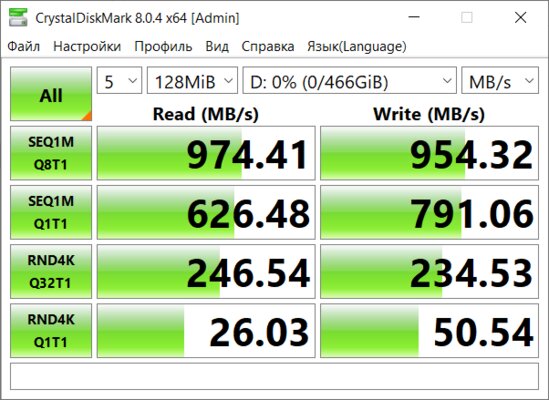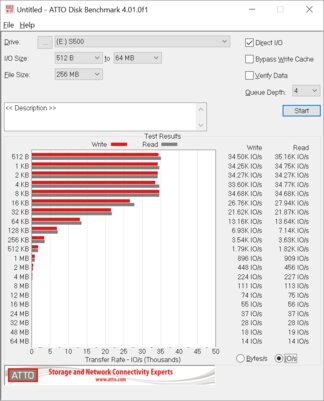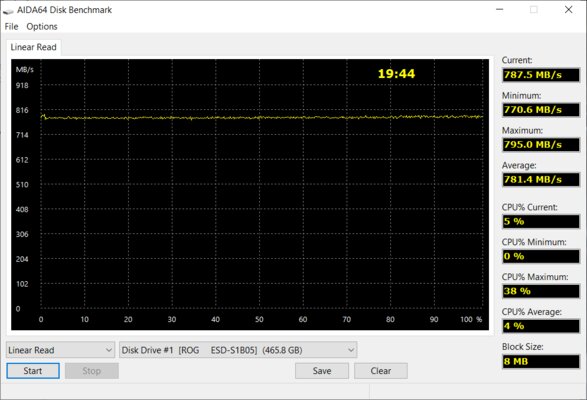 It took exactly 3 minutes and 55 seconds to copy 3,600 RAW photos with a total size of 100 GB (each file is about 15 MB). The speed was kept at the level of 400 MB / s and did not drop by the end of the recording. As a result of copying, the drive warmed up from the original 26 ° C to 34 ° C, and the case became noticeably warm – this indicates a high-quality heat sink.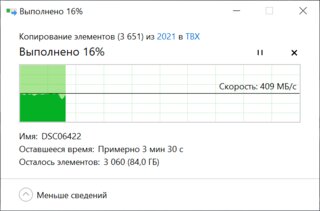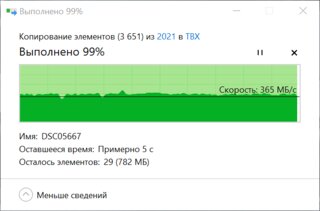 Consistently high random read speed makes the drive suitable for playing games from it. This is true for use in conjunction with game consoles. For comparison, the SSD installed in my laptop with four PCIe lanes produces an average of 100 MB / s higher average speed, but it has a much more serious variation.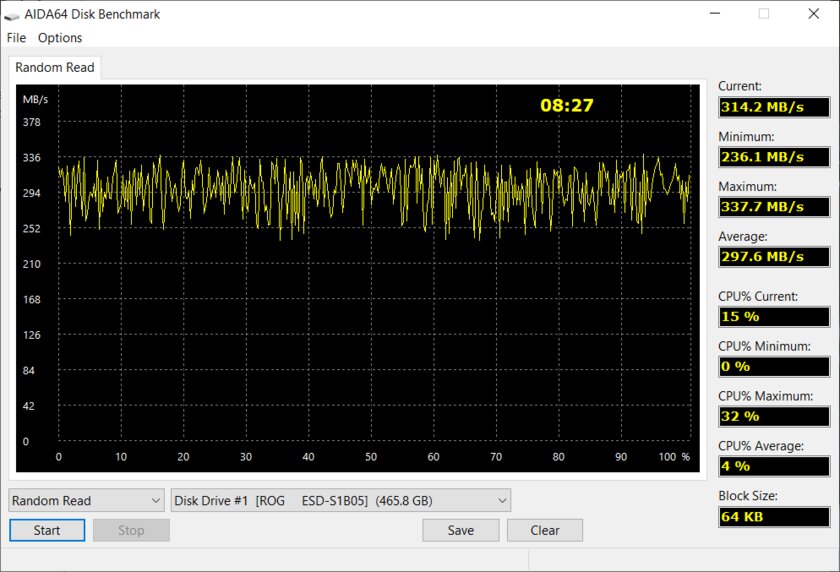 The drive comes with the ROG SSD Dashboard utility for viewing information, SMART diagnostic data, and secure formatting. ASUS ROG Strix Arion S500 is also compatible with NTI Backup Now EZ backup app with 256-bit AES hardware encryption.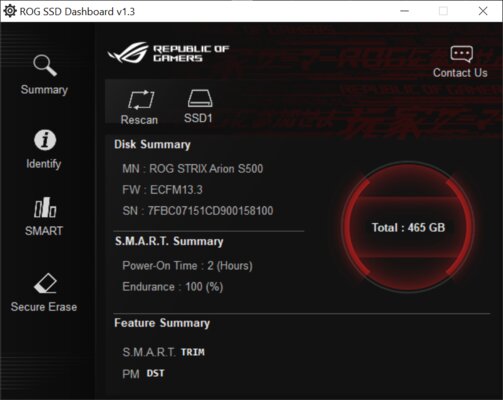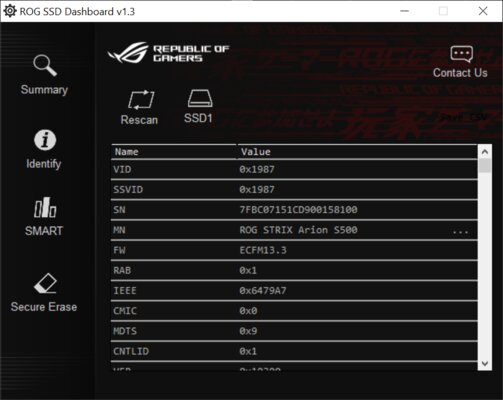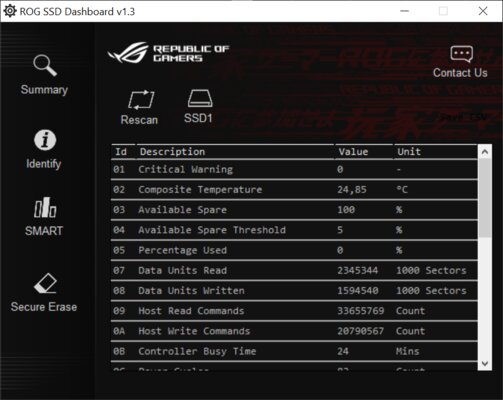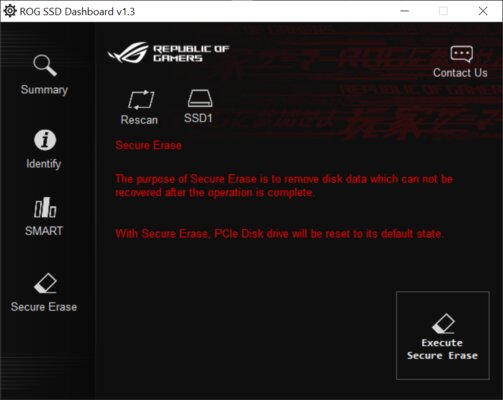 Recall after two weeks of use
ASUS has a stylish and sturdy portable storage that you can carry in your pocket. Performance and everyday comfort did not fail. The price starts at 9,000 rubles, and this does not seem like an expensive offer for a ready-made device with a high-quality SSD inside. The only 500 GB version can be considered a significant disadvantage. Fortunately, it is possible to replace the drive with a more capacious one, any M2.2280 format with PCIe will do. The selected disk must have similar speed indicators in order not to lose in performance.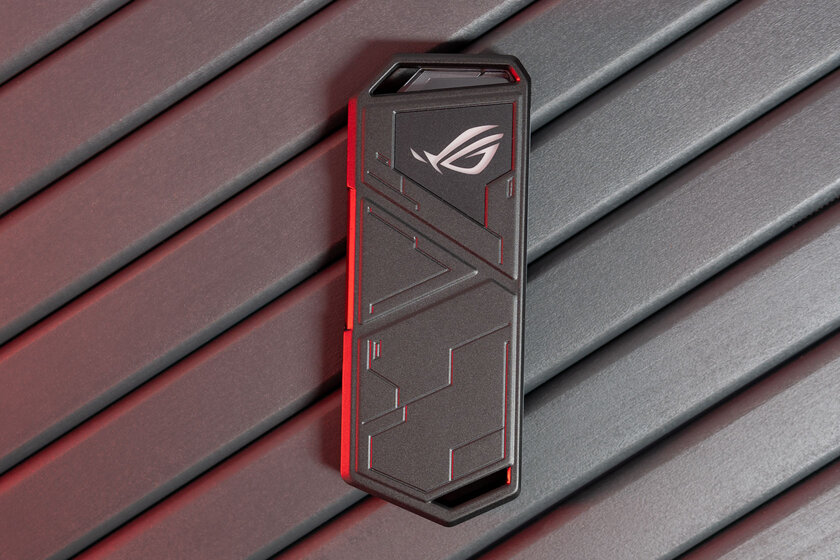 Pros:
recognizable design in the style of Republic of Gamers;
monolithic body made of thick metal;
the disc will fit into your jeans pocket;
speed indicators fully reveal the possibilities of USB 3.2 Gen 2;
AES 256-bit hardware encryption;
good heat dissipation with thermal pad.
May not like:
the only modification for 500 GB.