Amid investigations to combat international drug trafficking, the Federal Police (PF) discovered a new route for major criminal factions to send narcotics to Europe.
Previously, the path identified by researchers was from Brazil to Africa, with Europe as the final destination. But the PF identified that large quantities of drugs were being sent from Ecuador to European countries.
In an interview with CNN delegates Júlio Danilo Souza and Milton Neves, from the General Coordination for the Repression of Drugs, Weapons, Crimes against Property and Criminal Factions, explain that 'the European continent and North America are the main destinations for drugs leaving America southern.
"Recently we noticed a change of direction in the region. Ecuador has become a very strong drug exit point. And this brings an increase in violence within the country, when you have criminal groups, whether Colombian or Mexican, competing for space with Ecuadorian criminals and this drug leaving for Europe. It leaves through the Pacific Ocean, passes through the Panama Canal and heads to Europe", details Souza.
The delegate explains that there are "illogical routes", as international traffickers often change these routes to make inspection difficult. "Every time you start to inspect an area a lot, you experience a change," he highlights.
"Logically, it would be much easier to send drugs to Europe leaving through Brazilian ports to Europe directly, but, to avoid inspection, they send them to Africa. From there, they are transferred to another ship or stored in small vessels and sent to Europe. So, we noticed this change of route using Ecuadorian ports in the last two years."
Investigators remember that, this year, there were large seizures, of ten and nine tons of drugs in Europe, which left Ecuador. European authorities have also identified this change.
Traffic route
One of the fronts on which the PF works is maritime trafficking, which has several aspects. According to the PF, the largest drug seizures are at sea, inside containers or vessels. According to investigations, these large quantities are sent to Europe, Africa or even Australia.
"There was a decrease in drug seizures in containers last year in Brazilian ports, but traffickers began to migrate to other locations. There has been an increase in drugs in sea tanks, those that are under the boat, or on sailboats and other types of vessels."
Chief Milton Neves recalls that "seizure is the beginning or continuation of an investigation". And he explains the process of action focused on combating large organizations.
"The seizure can be through analysis of the passenger profile during inspection, something that deviates from the standard, whether through a scanner or an ongoing investigation. Apprehension is just one part. The focus is on the dismantling of large organizations, arrests of great leaders. The focus is on decapitalization and destructuring, and not just catching 'mule' or those who transport", he reinforces.
Seizures
In September, the PF and the Navy seized 3.62 tons of cocaine on the coast of Pernambuco. It was the largest seizure of the drug carried out in the Brazilian sea. The action is part of Operation "Ágata Nordeste", which combats cross-border and environmental crimes.
According to the PF, the patrol vessel approached the vessel where the drugs were found and which was destined for Africa. There were five crew members on board, who were arrested for international drug trafficking and association with drug trafficking.
In September, the PF carried out the biggest cocaine seizure of the year, in Santa Catarina. 760 kg of the drug were found hidden among a load of ceramic enamel in the port of Navegantes. It is estimated that the value of the drug in Brazil is around US$7.6 million.
In May, the Federal Police launched operation Novos Rumos, which aimed to dismantle a criminal group responsible for trafficking cocaine in its purest form to Europe, via boats.
During the operation, more than 1,400 kg of cocaine hydrochloride were collected in the state of Rio de Janeiro during the investigative activities.
Video: New case of suitcase exchanged for drugs at Guarulhos airport leads Libyan-Brazilian to prison
Source: CNN Brasil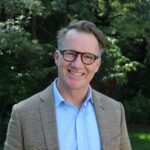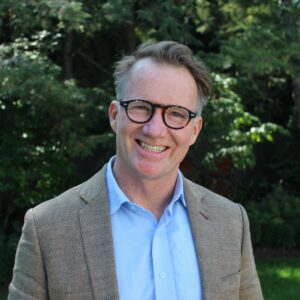 I'm James Harper, a highly experienced and accomplished news writer for World Stock Market. I have been writing in the Politics section of the website for over five years, providing readers with up-to-date and insightful information about current events in politics. My work is widely read and respected by many industry professionals as well as laymen.