"His only goal was to kill Martina Scialdone». With this motivation, the investigating judge validated the arrest of Costantino Bonaiuti, who shot the woman who didn't want to continue their story Friday night. The man is accused of voluntary homicide aggravated by premeditation, futile reasons and by having acted against a person linked to him by an emotional relationship. This is femicide.
Talking about feminicides and violence, it is often said that the woman went to the last meeting, the one she must never go to according to advice and handbooks, like one must not walk alone in certain areas or dress in a certain way . They are all indications of self-protection of the woman, but this is not enough second Nadia Somma, national councilor DiRe – Women online against violence. «You never go to the last meeting. But how do you understand that this will be the last meeting? And then if a woman doesn't go to the meeting, the man can show up at the house. Women go to the last meeting because they want to check and perceive what intentions the man has, it's a way to try to appease him. You cannot make a judgment about a complex, emotional and fearful situation that a woman is experiencing because it is only by placing the blame again on her that she must protect herself".
In the case of Martina Scialdone, different versions of the facts ended up in the news: she locked herself in the bathroom, but was let out, she said she did not need help when asked. "There are parallel narratives. The misfortunes that befell this man, his large family, illness, racism, depression are told. The focus was to be found elsewhere: in the possession of weapons by a man who threatened to use them even against his neighbors according to some interviews. When a man kills a woman like that, it's not a fit, it's not desperation, but it's a man who has always lived his life in relationships with others with dominant and prevaricating attitudesmaybe even violent.
So what to do if you find yourself in a situation like Friday's? "If you see an altercation with a frightened woman, the thing to do is not to let the woman leave the club and call the police. You don't need to face the aggressor, but to secure the woman. In the case of Rome, an element against it was the presence of so many people. The more people witness a fact, the higher the possibility that there is no intervention because people feel they are not responsible. Everyone unknowingly delegates the initiative to intervene to others. If there had been only one person perhaps he could have done more. I was moved by the words of the homeless person who rescued the girl, the only one who had words of humanity».
If there is a situation of threats or stalking, the intervention of the police is needed, the handbooks that invite women to be supervised are not enough: it is the State that must intervene to protect women. «I am indignant that there are magistrates who say that there are many instrumental complaints (at an international level, according to research, they are no more than 3%) when instead there is a lot of undeclared complaints and there are no complaints. When we have to protect a woman we are faced with a justice that does not issue removal orderswe happen to wait up to 45 days for a protection measure for a woman threatened with a gun by her husband".
The code red didn't that change things? «The red code can make a woman feel dragged into a judicial process without her having chosen it. If before there could have been a selection on the seriousness of the situation, now within three days each case must be managed and a funnel has been created. There is also bad training and not everyone knows how to distinguish violence. There are many filings, the precautionary measures do not arrive and many women are killed after reporting. The focus shouldn't be on the self-protection that women have to give themselves (by choosing clothes, not taking certain paths as in the many handbooks), we need to think about what doesn't work in the system, what messages arrive».
More stories from Vanity Fair that may interest you:
– Special orphans, Valentina and the others: «Listen to us»
– Without Escape
Source: Vanity Fair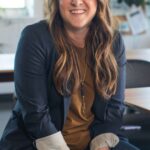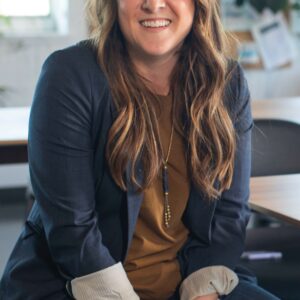 I'm Susan Karen, a professional writer and editor at World Stock Market. I specialize in Entertainment news, writing stories that keep readers informed on all the latest developments in the industry. With over five years of experience in creating engaging content and copywriting for various media outlets, I have grown to become an invaluable asset to any team.