Crossovers in the modern automotive market have become so popular that even Ferrari decided to release its own version of the urban SUV – a novelty called Purosangue is the brand's first car in this segment. And, of course, the Italians approached the issue with a characteristic feature for them – the car turned out to be extremely powerful, but rather controversial in many respects. Of course, it's worth starting with the engine – the most powerful turbocharged V12 engine with a volume of 6.5 liters is installed here, which was previously used in the 812 Superfast supercar. Yes, an urban crossover powered by a supercar, that's right.
As a result, the car boasts 725 horsepower with 716 Nm of torque – more powerful than many ICE-powered sports cars in the top segment. As a result, a potential Purosangue owner can accelerate from zero to hundreds in just 3.3 seconds – just crazy for the crossover segment, and indeed for internal combustion engines in general. And so that at such a speed a rather high (in comparison with sports cars) vehicle does not roll over, the manufacturer has finalized the depreciation system, which prevents body roll when cornering. There was also an almost racing gearbox, quality brakes and discs with a diameter of 22 inches in front and 23 inches in the rear.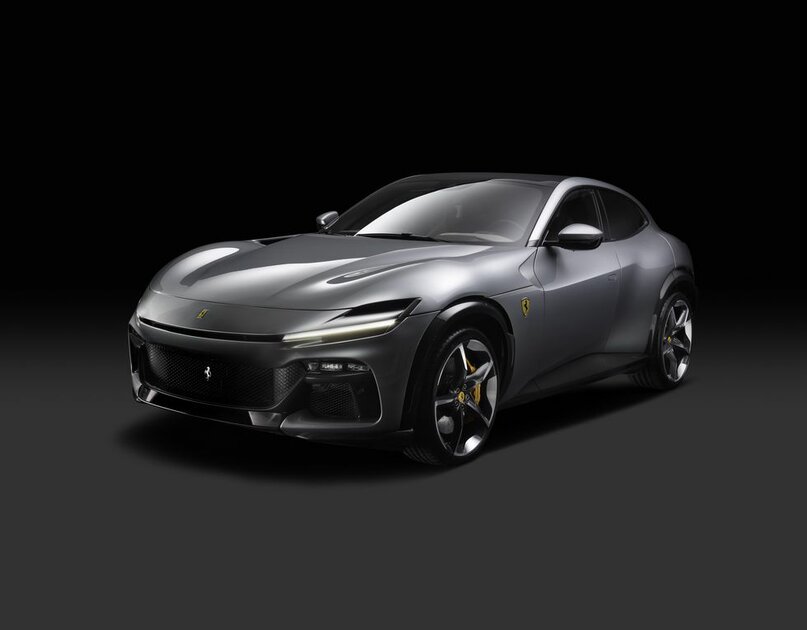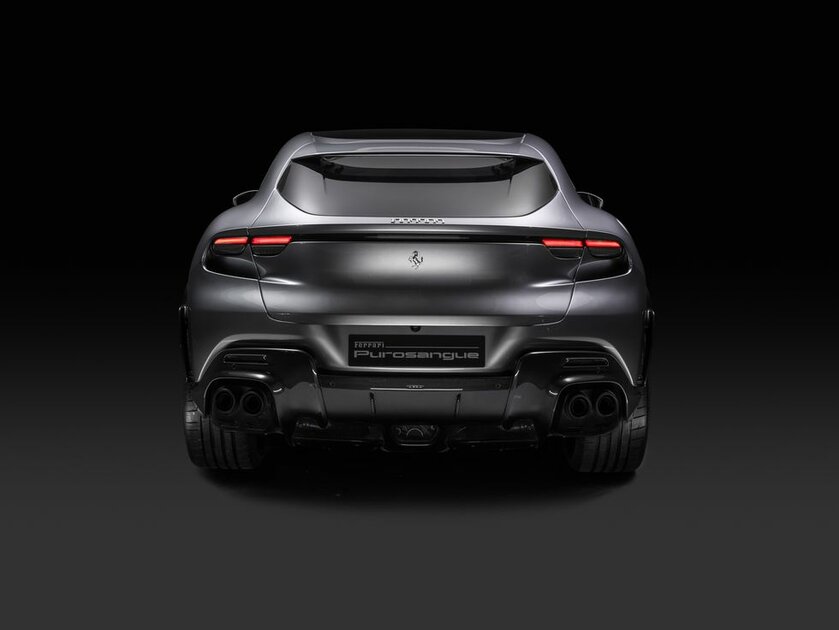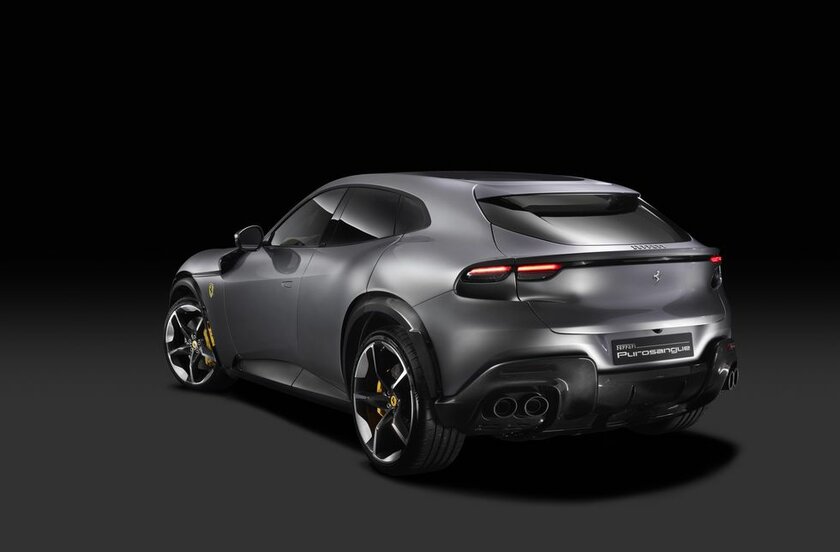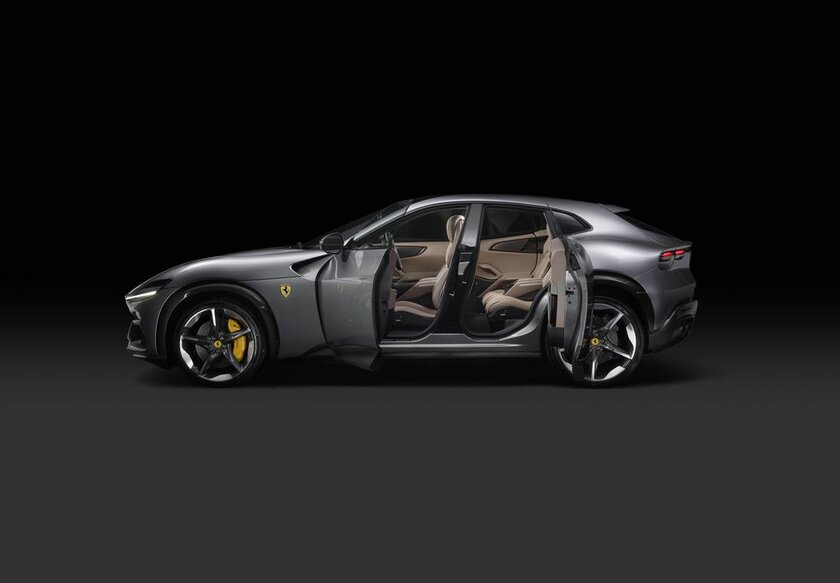 But if there are no complaints about the engine compartment, then the first questions arise in the cabin. First, the new crossover from the Italian car industry legend uses doors like Rolls-Royce. And due to design features, the front doors only open 79 degrees. This means that the owner will never be able to open the driver's door, for example, at a right angle to the body. Secondly, the Ferrari designers decided to use a symmetrical interior design, which is why there was simply no room for the display of the multimedia system – there is a digital instrument panel and a separate display for the passenger.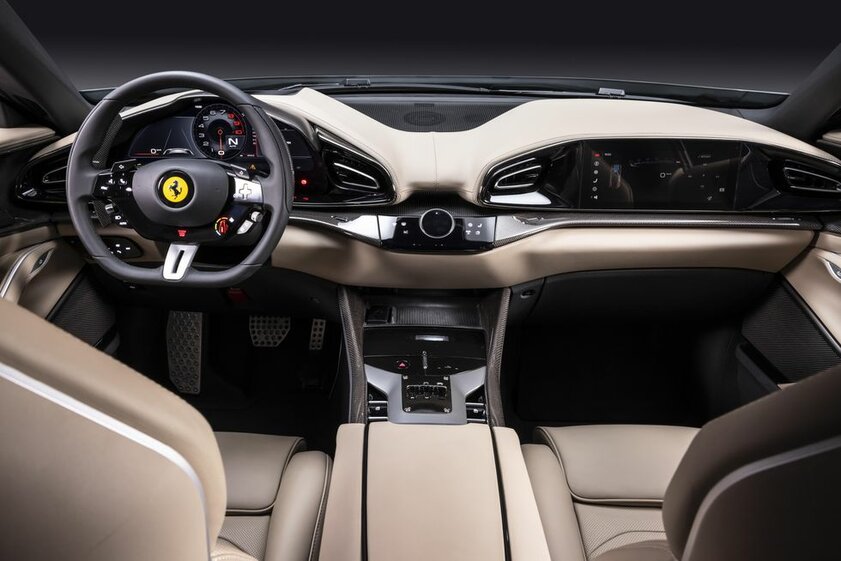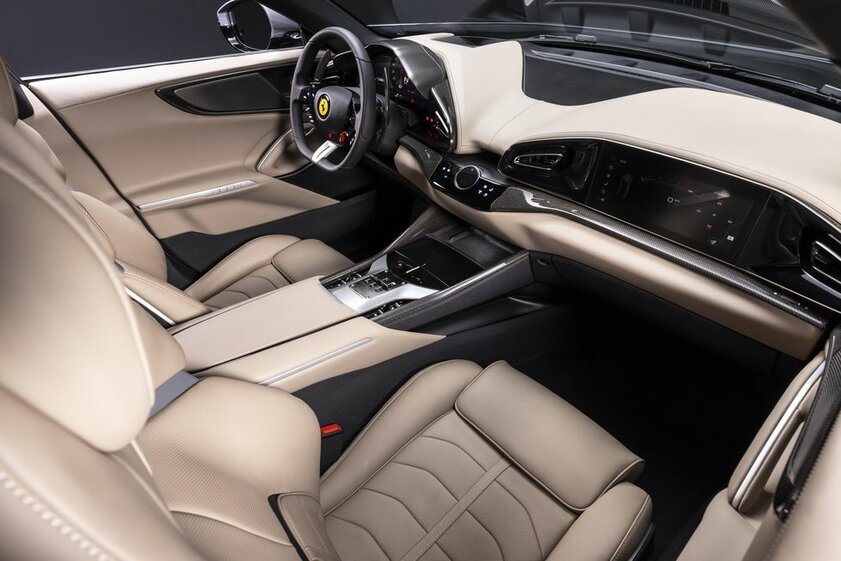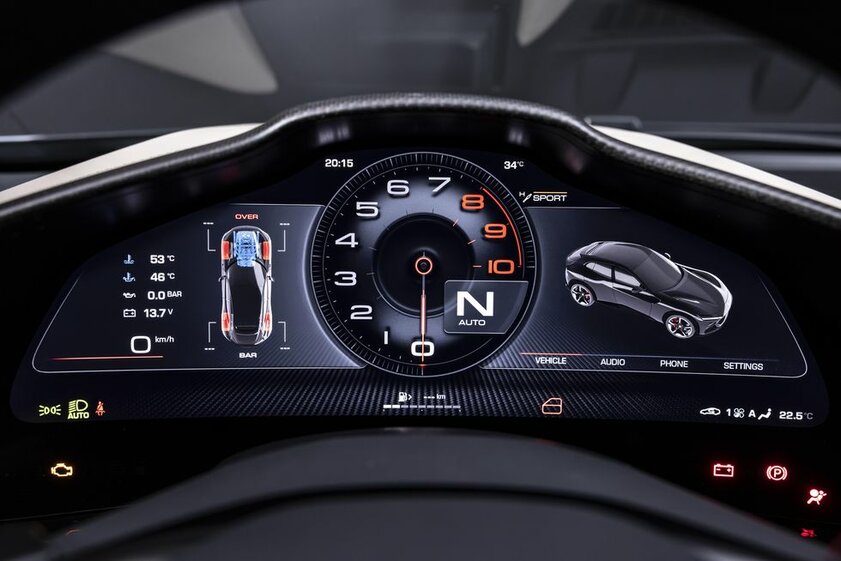 It turns out that if the driver needs a banal navigation, then he needs to hook a smartphone holder into such a premium stylish interior in a 2022 car. And thirdly, the 417-liter trunk in the crossover is simply ridiculous. For all this, Ferrari plans to ask for 390 thousand dollars in the basic configuration, but, of course, Purosangue cars will be produced in a limited series of about 2,500 units per year.
Source: Trash Box