After a six-year season in France, with the participation of the creators in events that exalt Franco-Carioca savoir faire, the great meeting of starred French and Brazilian chefs arrives at the Reserva Cultural de Niterói, in São Domingos, on the 18th and 19th November, from 11am to 10pm, with free entry. In addition to gastronomic attractions at popular prices, there will be music, cultural activities and extensive children's programming.
Chefs from different gastronomic styles will be present at the event such as Ricardo Lapeyre, Frédéric de Maeyer, Juan Bertoni, Lola Rabin, Joana Carvalho, Francisco Hannequim, Fabiana Schmaedecke, Philippe Lanié, Zela Brum, Vicente Maia, Cesar Antunes, Luciano Pessina, Emanuel Pinheiro, Silvia Paludo, Sergio Gustavo Vivas, Márcio Arruda, Daniel Ramos, among others.
Olivier Cozan, one of the organizers and who also participates in the fair with a stand, says that "Rio je t'aime is a collaborative event, which celebrates the love for Franco-Rioca gastronomy, with chefs who help each other inside and outside their kitchens. . The proposal is to offer a variety of high-quality French and Brazilian delicacies at affordable prices of up to R$40.00."
Rio je t'aime will have Chandon stands, with champagne at popular prices, French and Portuguese wines and beer from the Rio je t'aime brand. There will also be cheeses, awarded even in France, as well as emporium representatives with mushrooms, truffles, special olive oils and artisanal jellies and Italian ice cream from AmoGelato.
The event will feature musical programming, with the group Ventos do Mundo with lyrical singer Daniela Mesquita; the Tango Revirado trio, which will bring the atmosphere of Buenos Aires dances to Reserva, combining the traditions of tango, milonga and waltz. Parisian singer Valerie Lu, based in Brazil for 30 years, will perform French, Brazilian and jazz music. Also confirmed are the Cello Quartet, Gafieira Araribóia, the duo Glorinha and Renato and the singer Léo Castro.
Children will be able to venture into the world of gastronomy, with an emphasis on free classes at Le Cordon Bleu, with head pâtisserie chef Philippe Brye.
And to mark Black Consciousness Month, the program includes a conversation with representatives of the black movement and presence during the Peróla Negra studio fair, with clothes and accessories.
If you want to go to the event with your pet, the Pet Club space will have support from monitors.
Rio je t'aime has cultural support from Niterói City Hall and the Niterói Art Foundation (FAN); institutional support from the French Consulate General, France Brazil Chamber of Commerce, French Alliance of Niterói and Chandon.
Event schedule:
Le Cordon Bleu gastronomy course for children: 18th and 19th, at 2pm, with registration at the course location and limited places
Trio Ventos do Mundo: 18th, at 2pm and 5pm, and 19th, at 12pm and 5pm
Grupo Tango Revirado: the 18th, at 4pm and 6pm, and the 19th, at 11am and 1pm
Léo Castro: 18th and 19th, at 6pm
Glorinha and Renato: 18th and 19th, at 7pm
Valerie Lu: 18th and 19th, at 8pm
Gafieira Araribóia: 18th and 19th, at 9pm
Cello Quartet: 18th and 19th, at 10pm
To check out more attractions, follow Rio je t'aime's social media: @riojetaime
Service:
Rio je t'aime fair
November 18th and 19th, from 11am to 10pm
Location: Niterói Cultural Reserve (Avenida Visconde do Rio Branco 880, São Domingos, close to the Niterói ferries)


Source: CNN Brasil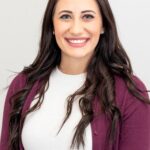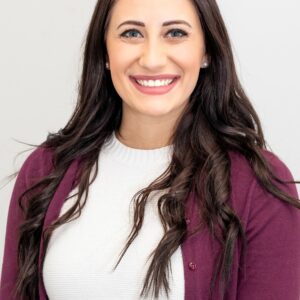 Johanna Foster is an expert opinion writer with over 7 years of experience. She has a reputation for delivering insightful and thought-provoking articles on a variety of subjects. Her work can be found on some of the top online news websites, and she is currently lending her voice to the world stock market.