They are needed nurse And nurses. Many. How many? At least 65 thousand. To which add around 20 thousand linked to the projects of the National Recovery and Resilience Plan. Almost 30 thousand are abroad, attracted by higher salaries and more uplifting career opportunities. With the result that, in a country in demographic crisis like ours, very few people want to do that job. Just look at the enrollments in degree courses in nursing sciences: in the 2012/2013 academic year there were over 44 thousand, this year 23,522 took the test last September 14th. And not everyone, clearly, will pass. A substantial one halving.
Therefore the national health system, in addition to the few funds that will arrive from the next budget law, is also in crisis for this reason structural deficit and known for many years now: the lack of staff who constitute the backbone of clinics and hospitals, especially – as already mentioned – in a demographic context marked by groups of elderly people who require continuous visits, prolonged assistance and numerous accesses. Compared to the last academic year there has been a further drop of 10% with peaks of 15% in the central regions and in some cases the applications did not reach the threshold of the advertised positions. So much so that many wonder what sense it makes, in such a problematic situation, to maintain the closed number for the nursing profession path.
There is not only the training side but, obviously, also the career prospects for a profession that in Italy is no longer dreamed of or particularly attractive: salaries, lower by an average of 23% compared to the average of OECD countries which do not exceed 1,600 euros per month; The unrewarding path and with limited increments for both compensation and responsibilities; the inability of the National Health System to think of new roles and spaces of action for often very qualified people, who after a three-year degree often go on to obtain master's or master's degrees. And, again, for a profoundly different society compared to that of the late Seventies, when the National Health System began (thanks to law 883 of 23 December 1978) based on universality, equality and equity.
As mentioned, around 30 thousand Italian nurses work abroad. Trained by our local education system but ended up, often very young, enriching foreign health services. Resources that would be very useful also considering the next retirements: according to the National Federation of Nursing Professions (Fnopi), at the moment 10-12 thousand professionals are retiring a year. In a decade they will be double that. On the other hand, as society ages, its components and categories also age. The problem is that they are the ones who graduate just 10 thousand nurses a year. An important gap that does not even guarantee turnover, let alone a strengthening of the service and new hires, even if politicians find the funds to finance them.
How do you get out of it? We asked Barbara Mangiacavallipresident of Fnopi: «It is necessary that the "nursing issue" is addressed in its entirety, not only quantitatively, but also qualitatively, with theevolution of current training paths offered to young future nurses, "the true guarantors of assistance" – explains a Vanity Fair – to reverse the trend they must finance and develop master's degrees, the two-year ones after the first three-year degree, qualifying for clinical address to have specialist nurses capable of managing a care chain made up of multiple professionals with different levels of skills; financing is needed professors-nurses, which must fall under the governance of the Ministry of the University and no longer under that of companies and which guarantee the quality of university teaching and learning; we need to review the access criteria to three-year degree courses providing admission tests separate from other professions precisely due to the specificity and peculiarity of nursing with new methods; autonomy and specificity of the course selection".
For all this you need a immediate change of organizational models to provide for «greater nursing autonomy and a new requalification, the recognition of services among those foreseen in the essential levels of care and new career and professional opportunities. On the remuneration front, where Italian nurses are currently among the lowest paid in Europe with average salaries of 1,500-1,600 euros per month, a increase in nursing allowancethe one created during the pandemic precisely according to the value of the assistance provided, of at least 200% (216 euros gross/month) – concludes Mangiacavalli – and to avoid the now famous ones "exoduses" on the North-South axis (as well as abroad) we must intervene immediately to guarantee the individual services in the various geographical areas the most correct and motivated professionals, in line with the skills and specializations, thanks to targeted competitions and the confirmation of their work in the specialization they represent. No other solution can be considered adequate if these new structural measures are not implemented first. Without a decisive and immediate change of direction, the application of Article 32 of the Constitution is at risk." The one that protects health like fundamental right of the individual and interest of the community, and guarantees free treatment to the poor. Care that largely passes through nurses.
More stories by Vanity Fair that may interest you
World Nurses Day, Florence was the first in history
Healthcare, one in three nurses has suffered assaults at work
Source: Vanity Fair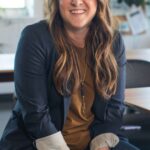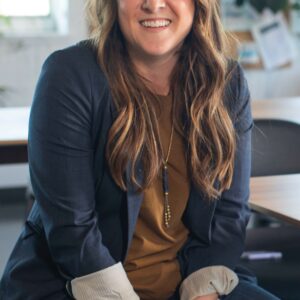 I'm Susan Karen, a professional writer and editor at World Stock Market. I specialize in Entertainment news, writing stories that keep readers informed on all the latest developments in the industry. With over five years of experience in creating engaging content and copywriting for various media outlets, I have grown to become an invaluable asset to any team.