"Poor Creatures," a sex-filled, gothic comedy directed by Yorgos Lanthimos and starring Emma Stone, won the prestigious Golden Lion award at the Venice Film Festival on Saturday.
Starring Emma Stone, Willem Dafoe and Mark Ruffalo, the British film wowed festival attendees with its madcap story of a woman reanimated after suicide by a mad doctor who replaces her brain with that of her unborn baby.
Childlike but with the body of an adult, Stone's character, Bella Baxter, becomes increasingly independent and enthusiastic about her sexual experiences as she embarks on a journey of self-discovery through a surreal version of 19th century Europe.
"The central character is Bella Baxter, an incredible creature, and she wouldn't exist without Emma Stone, another incredible creature," said Lanthimos, whose previous films include "The Favourite" and "The Lobster."
Venice marks the start of awards season and regularly features big Oscar favorites, with eight of the last 11 best director awards going to films that premiered at the festival.
The top acting awards went to two American stars — Cailee Spaeny, who played Elvis Presley's ex-wife in the biopic "Priscilla," and Peter Sarsgaard, who appeared in the family drama "Memory."
Second place, the Silver Lion, went to "Evil Does Not Exist", an enigmatic rural drama directed by Japanese Ryusuke Hamaguchi — the only Asian film among the 23 competing for the main prize.
Strike
Saturday's ceremony capped off the 11-day film marathon, which attracted a number of major works to Venice but far fewer stars than usual, as a long Hollywood actors' strike prevented many celebrities from coming to promote their work.
Actors and writers are demanding that streaming sites and film studios improve their contracts and impose restrictions on the use of artificial intelligence.
Upon receiving the award, Sarsgaard said that AI needed to be controlled, warning that the issue had implications that went far beyond Hollywood.
"This sacred experience of being human will be handed over to the machines and the eight billionaires who own them. Therefore, if we lose this battle in the strike, our industry will be the first of many to fall," he said.
Source: CNN Brasil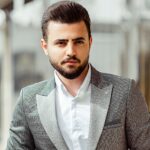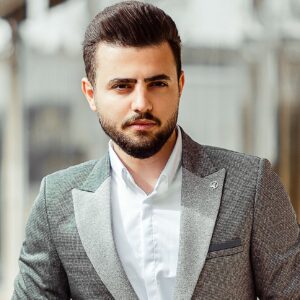 I'm Robert Neff, a professional writer and editor. I specialize in the entertainment section, providing up-to-date coverage on the latest developments in film, television and music. My work has been featured on World Stock Market and other prominent publications.