LAST UPDATE 21:24
An agreement was reached during the long meeting between Sweden, Finland, NATO and Turkey, regarding their accession to NATO. A special memorandum signed by the Turkish veto was signed in a special mini-ceremony. As it became known, Turkey, Sweden and Finland have prepared a joint memorandum to address Turkey's concerns about the two Scandinavian countries joining NATO.
Finnish President Niinisto said on Tuesday that Turkey had agreed to support the joint accession of Finland and Sweden to NATO, on the first day of the alliance summit in the Spanish capital, Madrid. Niinisto said the important decision came after the three countries signed a joint memorandum "to extend their full support against each other's threats to each other's security".
NATO Secretary-General Jens Stoltenberg, Turkish President Recep Tayyip Erdogan, Finnish President Sauli Niinisto and Swedish Prime Minister Magdalena Anderson began the long-awaited four-hour meeting shortly after 5:00 p.m. Turkish media. In a statement, the Turkish presidency corrected its initial mistake and announced that the meeting was not over, but the participants took a break.
We are Republicans @RTErdoganThe Republic of Finland, Sweden, Andersson and NATO Secretary-General Anders Fogh Rasmussen will continue to work closely with Stoltenberg.

– TC Başletişim Başkanlığı (@iletisim) June 28, 2022
Ahead of the summit, the NATO Secretary General said: "When new countries join the alliance, we must take into account the concerns of the members. The PKK terrorist organization is responsible for the terrorist attacks. We must sit down and talk to Turkey about the fight against terrorism ".
Earlier in the topic with His statements were also mentioned by the Turkish president. On the issue of the possible membership of Finland and Sweden in NATO, Erdogan said that the two countries should take into account Turkey's concerns and not just stay in words but show tangible results.
After decades of political neutrality, Finland and Sweden have applied to join NATO over the Russian invasion of Ukraine. Turkey, however, has blocked demands from Sweden and Finland to join the military alliance, accusing them of supporting groups that Ankara considers terrorist. The sides have held talks to address Turkish concerns, but no agreement has been reached so far. Erdogan stressed that the two candidate countries must meet Ankara's expectations.
It is recalled that Turkey has held talks with the Nordic countries and NATO to address its concerns and has handed over written demands to Finnish and Swedish officials. Ankara, however, has stated that the responses it has received have not been satisfactory and that it will block their accession to the Alliance if its demands are not met.
Source: Capital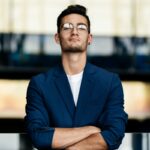 Donald-43Westbrook, a distinguished contributor at worldstockmarket, is celebrated for his exceptional prowess in article writing. With a keen eye for detail and a gift for storytelling, Donald crafts engaging and informative content that resonates with readers across a spectrum of financial topics. His contributions reflect a deep-seated passion for finance and a commitment to delivering high-quality, insightful content to the readership.