floors is a convenient service for buying, selling, renting, renting, exchanging residential and commercial real estate. Install it and get free access to a daily updated database of more than 220,000 objects.
The database of the largest real estate agency in Russia contains only verified apartments and other objects. Service benefits:
A wide selection of housing in the secondary market – apartments, private houses, townhouses and so on.
Sale of apartments in the primary market at developer prices.
Ready-made mortgage calculator from partner banks.
Notifications about the receipt of new offers for the specified parameters by subscription.
Expert help – a realtor will find several objects and help you choose the best offer.
Safe transactions for buying, selling through a special certificate.
A mortgage is more profitable than in a bank – an increased chance of approval, accelerated registration, discounts on interest rates up to 0.6%.
Easy object search
In the database of objects only verified offers. We evaluate them according to 60 parameters, the results of the check are placed in real estate cards.
The realtor will find the right apartment, townhouse, cottage, ready-made business or other real estate. You can set the desired search parameters in the filter, compare or save several objects in favorites, write a personal message to the seller. If you subscribe to updates, the application will notify you of new arrivals according to the specified parameters.
Profitable mortgage
The application has a mortgage calculator that takes into account the offers of all partner banks. Specify the required amount, fill in additional fields, and the system will show all suitable programs. It will also highlight discounted offers – the most profitable. You can apply online to several banks at once – just leave your phone number in the feedback form.
Each bank has its own requirements for the year of construction, condition, legal status of real estate. All this is included in the application.
Comfortable rental
If you are interested in renting apartments or renting an office, other commercial real estate, just go to the appropriate section of the application. There are ads from verified owners.
Quick rental of housing is possible – contact the realtor in the application or write to the owner. If you urgently need to find accommodation, you can move in on the first day.
The rental service may not be available in all cities where the company operates.
Sale, delivery of real estate objects
Functions are available in the application for those who want to sell or rent housing, commercial facilities. By posting ads "to rent an apartment" or "to rent an apartment", you get access to analytical information about the rating, market value, liquidity – this will help you quickly find a tenant.
When submitting an ad, you can describe the object in as much detail as possible: add a photo, indicate the main characteristics, talk about the features. Your offer will be seen by more than 100,000 users.
In the application, it is easy to buy a cottage, an apartment, a private house: you just need to sign up for a viewing online. And you can also take out a mortgage cheaper than in a bank, submit your ad and contact an assistant at any time: a real estate expert.
Source: Trash Box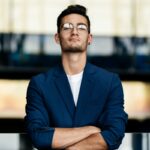 Donald-43Westbrook, a distinguished contributor at worldstockmarket, is celebrated for his exceptional prowess in article writing. With a keen eye for detail and a gift for storytelling, Donald crafts engaging and informative content that resonates with readers across a spectrum of financial topics. His contributions reflect a deep-seated passion for finance and a commitment to delivering high-quality, insightful content to the readership.