- Article Top Advertisement -
The walls of Palazzo Vecchio in Florence covered with orange paint. After paintings and works of art it was the turn of one of the most famous palaces in the world in a square that is famous everywhere, Piazza della Signoria. At 11am on Friday 17th March Last Generation activists they were stopped by the traffic police. The mayor Nardella also intervened immediately, who was in the square and ran towards the environmental activists when he realized what was happening at the Town Hall.
His run and tackle against one of the Last Generation exponents went viral on social media as memes that see him in the part of Superman and references to historic football. The tourists who were in the square began to boo the environmentalists. The paint used for the demonstration is washable. Restorers, city officials and the mayor himself immediately set about cleaning the facade.
Twitter content
- Article Inline Advertisement 1-
This content can also be viewed on the site it originates from.
«They are barbarians. This is not how you protest, they should defend civilization», Mayor Nardella told the first reporters who flocked to Palazzo Vecchio. «We saw these two individuals who were practically devastating the entire facade of the building with paint. Instinctively I threw myself on one of the two to try to block him, they didn't oppose violence. We were very lucky: we were with all the restorers on the various scaffolding so they had brushes and sponges, fire hydrants, we all got to work right away because the first thing to do was to immediately wet the façade».
Insults also reached the activist, "because these are barbarians, uncivilized, because this is not how one's ideas are expressed, it is not by raping cultural heritage, beauty: they should protect civilization, beauty, not insult it and deface it. In Florence there will never be room for incivility». You then wrote on Twitter that more than 5,000 liters of water were consumed for cleaning, certainly a damage to the environment.
Last November, after weeks of attacks on artworks by climate activists around the world, museum and art gallery directors decided to issue a stop appeal to activists who, in the name of fighting climate change, they are putting works of art at risk.
There has been no permanent damage to the artwork so far. Works protected by glass have always been affected. However, the risk exists and the damage could be irreparable. From Monet to Klimt, from Van Gogh to Picasso via Botticelli and Boccioni. Works of all times have been attacked by activists all linked to radical environmentalism. The Just Stop Oil movement posts videos and calls for funds on its profiles. Last Generation Austria posted the video of the action on Twitter, also writing the motivation: "New oil and gas wells are a death sentence for humanity". Public opinion is for the most part against these actionswhich appear counterproductive: they seem to put the environmentalist cause in a bad light.
More stories from Vanity Fair that may interest you:
– This is not rubble
– Rome, a love letter between fires and waste

Source: Vanity Fair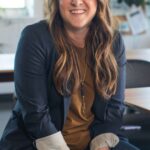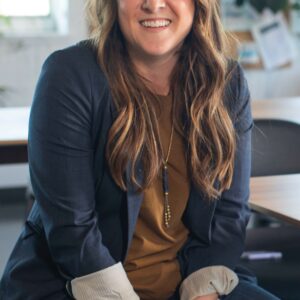 I'm Susan Karen, a professional writer and editor at World Stock Market. I specialize in Entertainment news, writing stories that keep readers informed on all the latest developments in the industry. With over five years of experience in creating engaging content and copywriting for various media outlets, I have grown to become an invaluable asset to any team.
- Article Bottom Advertisement -