Colored by yellow, the month of September carries, in a symbolic way, the objective of giving visibility to issues linked to mental health.
This year's edition of the "Yellow September" campaign, which arrived in Brazil almost a decade ago, has as its motto the phrase "If you need it, ask for help".
Around the world, the color yellow is also associated with World Suicide Prevention Day, which takes place on September 10th. According to an estimate by the World Health Organization (WHO), in 2019, 700,000 people took their own lives — which represents one in every 100 recorded deaths.
In Brazil, between 2010 and 2019, there were 112,230 deaths by suicide, and during the period, there was a 43% increase in the annual number of victims — from 9,454 in 2010 to 13,523 in 2019, according to data from the Ministry of Health.
In an interview with CNN Radio the president of the Brazilian Psychiatric Association, Antônio Geraldo, reinforced the importance of talking about the topic.
"The stigma is very strong, not only about suicide, but about psychiatric illnesses in general," he said.
According to the expert, the campaign teaches that there is a way out, that "the success stories are much greater", but lamented that "we do not have public mental health policies in Brazil".
Despite efforts to value life, the Pan American Health Organization (PAHO), linked to the WHO, warns of the fact that America is the only region in the world where mortality from suicide is on the rise, since the year 2000. According to Opas, in 2019, there were more than 97 thousand deaths from suicide in the region.
Mental disorders
In an interview with CNN, psychiatrist Primo Paganini stated that "around 96% of suicide cases are related to mental disorders, such as depression, anxiety, bipolar disorder, schizophrenia and substance abuse".
According to him, one of the main tools to prevent an attempt on one's own life is to speak openly about the issue.
"There is still a lot of 'psychophobia' in Brazil, which is the fear or fear of talking about mental illness. You should address the topic directly, without fear that your fee may be increased; your direct approach saves lives," he said.
The National Health Survey (PNS), carried out by the Brazilian Institute of Geography and Statistics (IBGE), in 2019, indicates that 10.2% of people aged 18 or over were diagnosed with depression in the national territory. States in the south and southeast have 15.2% and 11.5%, respectively, of adults with the diagnosis. Then, the central-west (10.4%), northeast (6.9%) and north (5%).
According to the Ministry of Health, the main symptoms that characterize depression are:
Depressive mood: feeling of sadness, self-devaluation and feelings of guilt;
Motor retardation lack of energy, laziness or excessive tiredness, slow thinking, lack of concentration, complaints of lack of memory, will and initiative;
Insomnia or drowsiness: insomnia is usually intermediate or terminal;
Appetite: generally decreased, and in some forms of depression there may be an increase in appetite, with greater interest in carbohydrates and sweets;
Reduced sexual interest ;
Diffuse physical pain and symptoms such as malaise, tiredness, digestive complaints, chest pain, tachycardia, sweating.
If you need help or information, look for the Life Valorization Center (CVV), which provides emotional and preventive support for suicide. Call 188 (free number) or visit www.cvv.org.br.
"Even if you're not sure you need our help, don't be afraid to get in touch with us. One of our volunteers will be at your disposal", guarantees the team on the website.
Signs that mental health is not going well
Source: CNN Brasil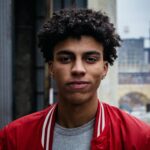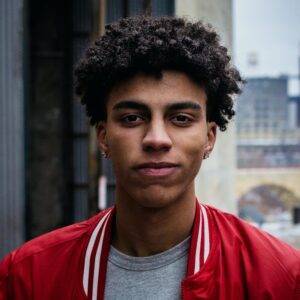 I am an experienced journalist and writer with a career in the news industry. My focus is on covering Top News stories for World Stock Market, where I provide comprehensive analysis and commentary on markets around the world. I have expertise in writing both long-form articles and shorter pieces that deliver timely, relevant updates to readers.