JOe Biden said he thought his Russian counterpart Vladimir Putin was "a killer", and promised he would pay "the price", immediately sparking outrage in Moscow. "Do you think he's a killer? "The question from George Stephanopoulos, star journalist of the American channel ABC, is direct, and the response of the President of the United States leaves no room for doubt:" Yes ", he agreed in this interview broadcast on Wednesday . "You will soon see the price he will pay," he added.
He did not say whether he was thinking of the poisoning of Russian opponent Alexei Navalny in August, blamed by the United States on Russia. The opponent was imprisoned on his return to Russia after five months of convalescence in Germany, and Washington is demanding his release. In a first reaction from a high-ranking Russian official, the president of the lower house of Parliament and close to Vladimir Poutine denounced "hysteria due to impotence". "Putin is our president and an attack on him is an attack on our country," Vyacheslav Volodin wrote on his Telegram account. "With his statements, Biden insulted the citizens of our country," added the man who was number 2 in the Russian presidential administration between 2011 and 2016.
New Russian interference in the 2020 election?
In a brand new report, the American authorities have also accused "actors linked to the Russian government" of new electoral interference in 2020, after that of 2016. Vladimir Putin "will pay the consequences", also said Joe Biden about these interferences. "We had a long conversation him and I, I know him quite well," said the Democratic leader.
"At the start of the conversation, I told him: I know you and you know me, if I come to the conclusion that you did this, be prepared For the consequences, he reported, without specifying what exactly he was referring to. However, he reaffirmed that he wanted to be able to "work" with the Russians "when it is in our common interest", like the extension of the New Start nuclear disarmament agreement decided shortly after coming to power. Russia also denounced accusations of electoral interference on Wednesday.
The withdrawal of US troops from Afghanistan possibly delayed
United States President Joe Biden estimated that a withdrawal of all American troops from Afghanistan by 1is May, as foreseen in an agreement with the Taliban, was possible but "difficult".
"It can happen, but it is difficult," he said in the interview broadcast on Wednesday by the American channel ABC, criticizing the agreement reached by his predecessor Donald Trump with the rebels. "I am in the process of making the decision on the date of their departure," he added, specifying that the announcement of this decision should not be too late.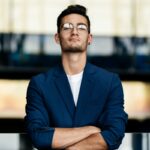 Donald-43Westbrook, a distinguished contributor at worldstockmarket, is celebrated for his exceptional prowess in article writing. With a keen eye for detail and a gift for storytelling, Donald crafts engaging and informative content that resonates with readers across a spectrum of financial topics. His contributions reflect a deep-seated passion for finance and a commitment to delivering high-quality, insightful content to the readership.