The amendment of the Ministry of AAT, Mr. Giorgos Georgantas, regarding the possibility of advance compensations from ELGA for crops affected by natural disasters of the "Spring '21" frost and which were in the pre-flowering stage, was voted by the Parliament.
"The government, in derogation of the provisions of the ELGA, gives the Organization the possibility to compensate the farmers who have suffered damage in the pre-flowering stage. And this is done for the first time in the history of the ELGA", emphasized Mr. Georgantas, referring to the necessity of upvoting the amendment.
The cost of the compensations to be paid is estimated at approximately 23 million euros.
With the same amendment, ELGA is given the possibility to pay advances beyond the initially provided 40% of the damage. The Board of Directors of the Organization will now be able, after the approval of the amendment, to determine the amount of the advance that will be paid to the affected producers.
As Mr. Georgantas assured the Parliament, given that the findings on the damages have almost been completed, the payment of the advances is estimated to start around the end of July.
The Ministry of Rural Development and Food and ELGA, realizing the difficult position farmers are in due to the energy and climate crisis, are standing by their side, emphasized Mr. Georgantas, recalling that already for the losses of 2021, ELGA has already paid producers 350 million euros, of which farmers' contributions to the Organization were only 158 million euros.
Source: Capital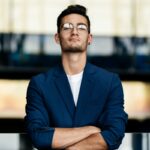 Donald-43Westbrook, a distinguished contributor at worldstockmarket, is celebrated for his exceptional prowess in article writing. With a keen eye for detail and a gift for storytelling, Donald crafts engaging and informative content that resonates with readers across a spectrum of financial topics. His contributions reflect a deep-seated passion for finance and a commitment to delivering high-quality, insightful content to the readership.