AMD is preparing to present a budget graphics card Radeon RX 6600 – the younger sister of the recently debuted Radeon RX 6600 XT, but the Portuguese retailer has already included one in its catalog. The seller indicated the cost and date of the start of sales of the new item.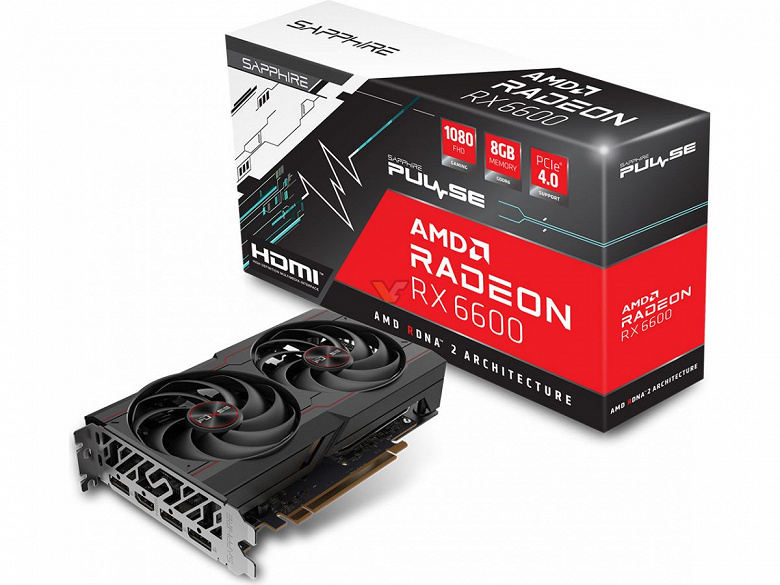 This new product is the Sapphire Radeon RX 6600 Pulse. It will be available to purchase from October 13 – the retailer's data confirms the information about the announcement of the Radeon RX 6600, which appeared last week. In general, there is no doubt that the novelty will debut in two and a half weeks.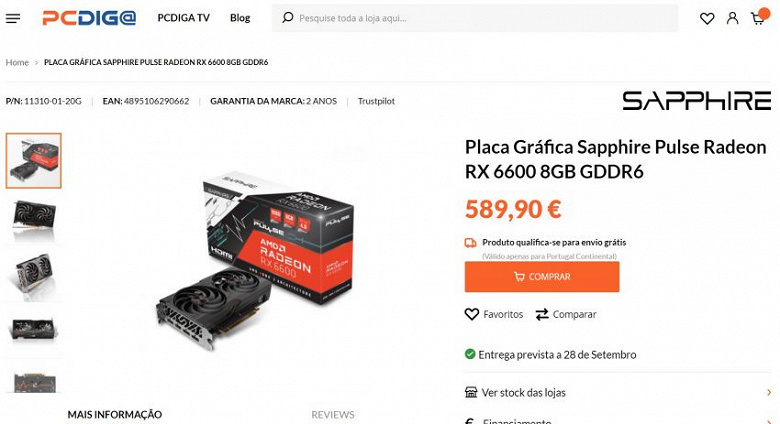 The retailer has priced the Sapphire Radeon RX 6600 Pulse at 590 euros – an impressive price. And although the recommended retail price of the video card is expected to be at the level of $ 300-330, it is clear that in the current shortage it cannot be bought for that kind of money – the official cost can be safely multiplied by two.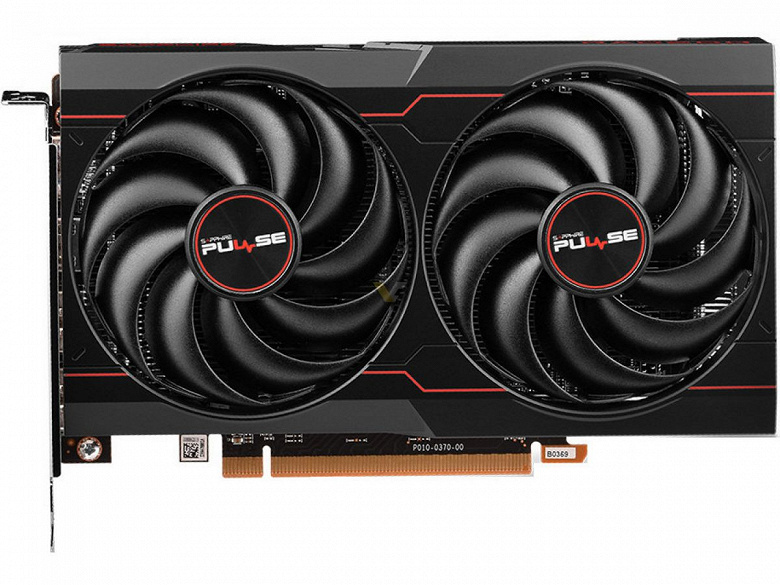 As for the Sapphire Radeon RX 6600 Pulse itself, it looks noticeably shorter than the similar model based on the RX 6600 XT, but at the same time it is also equipped with two rather large fans and a heat distribution plate on the back side.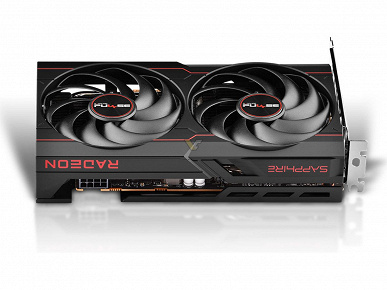 The seller does not indicate any characteristics of the model, except that it received 8 GB of GDDR6 memory. According to preliminary data, the Radeon RX 6600 is based on a Navi 23 XL GPU with 28 compute units and 1792 stream processors. Auxiliary power is supplied via one eight-pin connector.
.