By Vickys Kourlibini
The average expenditure per tourist has increased this year compared to 2019, which raises expectations for a new record this year in tourism revenue, which is estimated to even reach twenty billion euros (from 18 billion the year before the outbreak pandemic).
Deputy Minister of Tourism Sofia Zaharaki, speaking to ERT, said that we are winning the bet for a successful year that can break records in tourism. As he said, last year Greece recovered 60% of the 11 billion euros of tourism revenue in 2019 and now, so far, we are moving higher than we expected with the average spend being 10% higher.
It is noted that in June 2019, the average expenditure per trip was 532 euros. The figures for this year's six months from the Central Bank are expected on Monday, but the revenue trend so far has already exceeded the initial forecasts.
In the five months, characteristically, the average expenditure per tourist in our country was 563 euros, up by 8.6% from 2019 (518 euros).
The Deputy Minister of Tourism also stated that in the regions of the southern Aegean they recorded an increase of 17% compared to 2019, which was a landmark year for the country's tourism performance. In the Ionian Islands the increase, for July, ranges from 10 to 20%. and according to the Deputy Minister of Tourism "the tendency is to record a 10-20% increase for the data we have for air travel, combined with road travel.
Arrivals and revenue soared
At the same time, the growth rates in arrivals and revenues compared to last year are impressive, according to the latest data from the Bank of Greece for the six months. In particular, non-resident traveler arrivals increased by 360.8% and related receipts by 329.3% compared to the corresponding period in 2021, representing 84.9% and 94.7% of their respective levels in 2019.
2.6 billion euros entered the tourist basket in June alone (60 million less than in 2019), from 806 million last year and only 83 million in 2020.
In the six months, travel receipts already reach 5.1 billion, from 1.2 billion. last year and 733 million in 2020. 5.413 billion in tourism revenue in the first half of 2019, the landmark year for the country's travel figures.
Source: Capital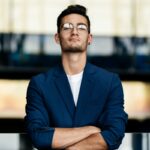 Donald-43Westbrook, a distinguished contributor at worldstockmarket, is celebrated for his exceptional prowess in article writing. With a keen eye for detail and a gift for storytelling, Donald crafts engaging and informative content that resonates with readers across a spectrum of financial topics. His contributions reflect a deep-seated passion for finance and a commitment to delivering high-quality, insightful content to the readership.