This is what you need to know to trade today Wednesday November 30:
Markets are relatively quiet on the last trading day of November as investors remain on the sidelines awaiting key data releases. After having closed the first two days of the week in positive territory, the dollar index is trading in a tight range near 106.50 and US stock index futures are trading virtually unchanged on the day. Eurostat will publish data from the Harmonized Index of Consumer Prices (HICP) for November and ADP will publish the report on employment in the private sector in the United States. Third quarter GDP growth (second estimate) and the Federal Reserve's Beige Book could also provide further stimulus. Most importantly, FOMC Chairman Jerome Powell will speak one last time before the Fed enters a two-week suspension period on Saturday.
Earlier in the day, data from China showed the NBS manufacturing PMI dipped to 48 in November from 49.2 in October and the non-manufacturing PMI fell to 46.7 from 48.7 previously. These data revealed that business activity continued to contract at a rapid pace. On Tuesday, China's National Health Commission announced it will beef up vaccination of the elderly, and authorities said Guangdong province will allow close contacts of Covid cases to quarantine at home. Investors are having a hard time knowing if China will abandon its zero Covid policy. Reflecting the indecision, the Shanghai Composite Index lost 0.15% on the day and Hong Kong's Hang Seng Index rose 0.3%.
The Wall Street Journal and Reuters reported on Tuesday that OPEC+ is likely to maintain its current production strategy when the group meets on December 4. West Texas Intermediate (WTI) barrels gained more than 3% on Tuesday before entering a consolidation phase near $79 early Wednesday. However, rising crude oil prices did not help the loonie find demand.
The USD/CAD hit its highest level in nearly four weeks above 1.3600 on Tuesday after Statistics Canada reported that real GDP expanded at an annual rate of 2.9% in the third quarter, missing market expectations of 3.5% by a Wide margin. The pair last moved sideways, slightly below 1.3600.
The USD/JPY struggles to make a decisive move in either direction and continues to trade below 139.00 mid-week. Data from Japan revealed that Industrial Production declined by 2.6% m/m in October, following a 1.7% decline in September.
The EUR/USD closed slightly lower after finding resistance near 1.0400 on Tuesday. The pair is moving sideways around 1.0350 early in the European morning.
Eurozone inflation ahead: Fate of EUR/USD depends on confirmation of CPI spike
The GBP/USD it drifted south during US trading hours on Tuesday and closed the day below 1.2000. Testifying before the Lords Committee on Economic Affairs, Bank of England Governor Andrew Bailey acknowledged that the UK job market has turned out to be much tighter than they thought.
The price of Prayed It gained bullish momentum and rallied towards $1,760 on Tuesday, helped by renewed optimism over China's further easing of restrictions. However, rising US Treasury yields caused XAU/USD to erase some of its daily gains. The pair holds its gains early on Wednesday and posts small daily gains just above $1,750.
The Bitcoin it gained bullish momentum during Asian trading hours and rallied above $1,700 before pulling back below that level in the European session. ethereum It gained more than 4% and managed to extend its rally towards $1,300 early on Wednesday. ETH/USD is now up 4.5% on the day to $1,270.
Source: Fx Street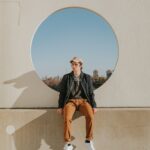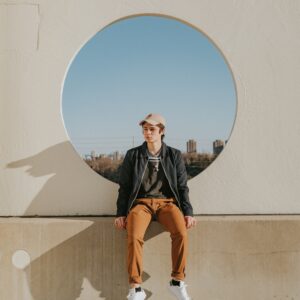 I am a writer for World Stock Market. I have been working in finance for over 7-8 years, and I have experience with a variety of financial instruments. My work has taken me to Japan, China, Europe, and the United States. I speak Japanese and Chinese fluently.