Former Boris Johnson adviser complains: He did not want a lockdown in the fall because only the elderly died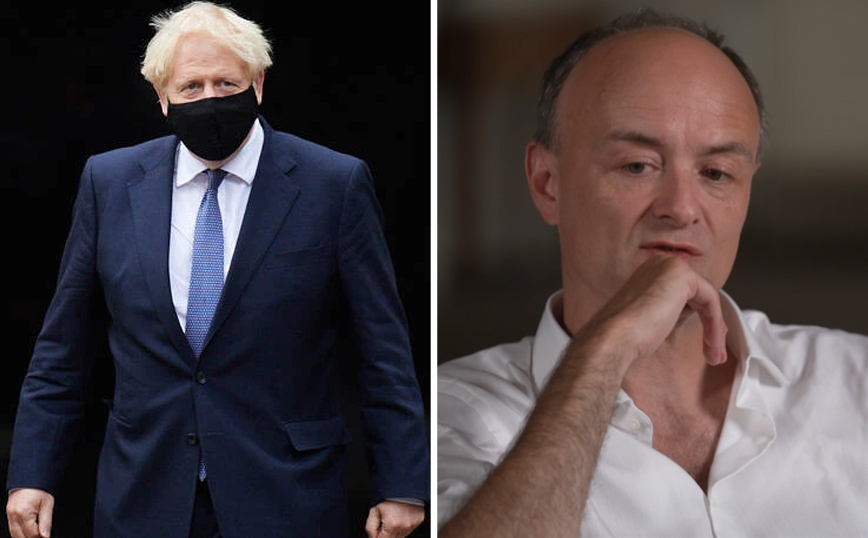 In the complaint that the British Prime Minister Boris Johnson He was reluctant to impose a lockdown last fall to curb the spread of Covid-19 as he believed that the people dying from the disease "were mostly all over the age of 80," said former Dominic Cummings adviser.
Cummings spoke to the BBC and this is his first television interview since stepping down last year.
According to the former adviser, Johnson did not want to impose a second lockdown in the fall, while also disputing that the national health system was under pressure from rising incidence of coronavirus.
In fact, the former adviser to the British Prime Minister commented that Johnson preferred to see the covid-19 "spread in the country" instead of destroying the economy.
Cummings also claimed that at the beginning of the pandemic Johnson wanted to continue his weekly meetings with 95-year-old Queen Elizabeth, despite the fact that there were indications that the coronavirus was spreading in his office and that the authorities warned citizens to avoid unnecessary , mainly with the elderly.
In fact, the former adviser to the British Prime Minister noted that he had to convince Johnson not to see Elizabeth. "I said, 'What are you doing?' and he answered me "I'm going to meet the queen" and I said to him "what in the pieces do you say? "Of course you can not go and meet the queen", he said characteristically in his interview. "And he told me he hadn't really thought about it."
At the same time, Johnson, as Cummings reported, told officials that he should not have agreed on the first lockdown.
The political adviser, who has previously accused the government of being responsible for thousands of preventable covid-19 deaths, told the BBC in an interview a series of messages allegedly received by his advisers from Johnson in October. 2020.
Cummings also said that Johnson asked him to state: "And I no longer believe all this about the exhausted staff of the national health system."
Responding to the interview, Downing Street said the prime minister had taken "all necessary steps to protect the lives and property of (citizens) following the best scientific advice" throughout the coronavirus pandemic.
Johnson's office added that the government had prevented "the collapse of the national health system by imposing three national lockdowns", according to Reuters and the Athens News Agency.
The full Cummings interview will be broadcast today on the BBC.