The American Congress continues to investigate the possible risks of Instagram on the mental health of its teenage users. Now, it was the turn of a former director of the social network to be heard by the senators. On Wednesday (08), Arturo Béjar, engineering director at Instagram from 2009 to 2015 and consultant for combating harassment on the network from 2019 to 2021, revealed that his daughter and her friends suffered harassment on the platform.
In addition to reporting the harassment, the former director said that the platform did not take any action, and he even notified Mark Zuckerberg, owner of the social network, in 2021, via email. Other executives would also have been warned by the former employee, but no significant changes were made.
Zuckerberg is accused by several former employees of vetoing requests for increased resources to protect the mental health of teenagers on social media in 41 American states and the capital Washington. President of Meta, the company claims that it has developed around 30 resources to help young people have positive and safe experiences while browsing.
According to the Wall Street Journal, the former director of Instagram sent a message in October 2021, detailing the situation experienced by his daughter and her friends. In his free time, Béjar's hobby was to restore cars with his daughter. The teenager then started making posts on the platform about the subject and negative comments began to emerge.
One man even commented that he only watched her content "because you have breasts". Although the account was reported by the former director's daughter, Instagram did not take it down as it considered that the guidelines were not violated. Furthermore, in 2019, when the teenager was just 14 years old, she received nudes, but at a certain point she stopped reporting them, as the app's actions were rare.
When complaining about the problem, Béjar was placed as a consultant on the Wellbeing team for two years, to help reduce bad experiences on social media. Although Meta reveals low numbers of problematic posts that are viewed, in a survey of 238,000 users about their experiences, 26% revealed hostile comments and 13% reported having received sexual advances.
Béjar contacted executives
As for the email sent to Zuckerberg, in addition to being forwarded to the director of operations, Sheryl Sandberg, the director of product, Chris Cox, and the head of Instagram, Adam Mosseri, Béjar told the Wall Street Journal that the content was not well accepted. "I want to draw your attention to what I believe is a critical gap in how we as a company approach harm and how the people we serve experience it," he began.
The former director also said that his daughter, aged 16 at the time, made a post about cars and received the message: "Go back to the kitchen". Béjar went on to state that "At the same time, the comment is far from violating policy, and our blocking or deletion tools mean that this person will go to other profiles and continue to spread misogyny. I don't think policies/reports or greater content review are the solutions."
According to Béjar, Meta should be less concerned with policy rules and focus on isolating users who use social networks with negative intentions.
The accusations against Zuckerberg's company began due to the tool known as the "beauty filter", which according to experts is used by teenage girls, although it presents unattainable beauty standards. The businessman justifies himself in the process, stating that there is a "clear demand" for the filter, denying that it is harmful.
Meta refutes accusations
In a statement, the company Meta stated that it works for the safety of young people on social networks. "The issues raised here regarding user perception research highlight one part of that effort, and research like these has led us to create features like anonymous notifications of potentially offensive content and comment warnings," he said according to the AP.
Furthermore, it stated that since 2021 it has reduced content that may include misinformation or posts with profanity, hate speech or bloody images.
Source: CNN Brasil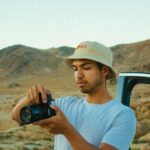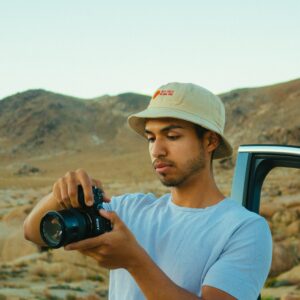 Charles Grill is a tech-savvy writer with over 3 years of experience in the field. He writes on a variety of technology-related topics and has a strong focus on the latest advancements in the industry. He is connected with several online news websites and is currently contributing to a technology-focused platform.