Former U.S. Securities and Exchange Commission (SEC) Chairman Jay Clayton has expressed optimism that Bitcoin ETF applications will soon be approved. In a recent conversation with CNBC, Clayton clarified that the postponement of applications and the subsequent extension of the deadlines corresponds to the time set for a decision by the District of Columbia.
The Commission recently delayed a decision on seven applicants seeking to launch a Bitcoin exchange-traded fund (ETF) in the US.
Former SEC Chairman Optimistic
Jay Clayton, who previously ran the SEC, is not surprised by the SEC's delay. However, he predicts that a Bitcoin spot ETF could soon be approved.
About this he declared in an interview with CNBC:
"I am not surprised. The delay and additional period are well within the scope of decisions in the District of Columbia to approve or reject a Bitcoin spot ETF. So now we have two window of time for the next steps from the SEC."
On August 31, the SEC confirmed in seven documents that it needs a longer period to study the proposed rule change.
Evaluation of application deadlines for spot bitcoin ETFs. Source: SEC
Clayton also added the following about the delay:
"There is approximately a 45-day time frame in the District of Columbia, and postponing such decisions is in the order of things."
At the same time, Clayton also mentioned the challenges facing the SEC. He noted that the Commission is still trying to draw a line between securities and assets that are not related to them.
Things are going up
Emphasizing the transparency of Bitcoin's status, Clayton said:
"It is clear that bitcoin is not a security. Bitcoin is something that retail and institutional investors want to access and, very importantly, some of our most trusted fiduciaries who want to bring this product to the retail public."
As such, he believes that Bitcoin ETF approval is inevitable.
Meanwhile, legal expert Bill Morgan claimsthat the SEC could come into conflict with all cryptocurrencies by sparing two tokens.
He noted:
"The SEC wants a deadly fight with all cryptocurrencies except Bitcoin and possibly Ethereum. She will not put up with Ripple or Coinbase."
Two seasoned Bloomberg analysts also recently expressed heightened confidence in the possibility of approving spot bitcoin ETFs. They predict their launch in the US as early as this year, citing a recent court ruling that leaves the SEC with little reason to refuse.
The District of Columbia Court of Appeals granted Grayscale Investments' motion to review the SEC ruling. Recall that the company wanted to convert its GBTC closed-end fund into an ETF back in October 2021, but then the SEC prevented this.

Source: Cryptocurrency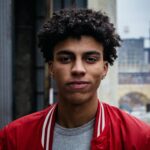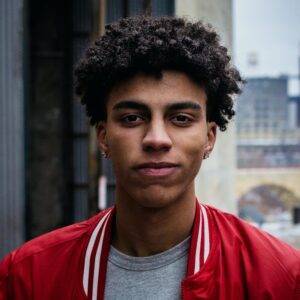 I am an experienced journalist and writer with a career in the news industry. My focus is on covering Top News stories for World Stock Market, where I provide comprehensive analysis and commentary on markets around the world. I have expertise in writing both long-form articles and shorter pieces that deliver timely, relevant updates to readers.