Airbus announced today that it has stopped sending spare parts to Russia and supporting Russian airlines, but is analyzing whether its Moscow-based engineering center can continue to provide services to local customers given Western sanctions.
"Airbus has suspended support services for Russian airlines, as well as the supply of spare parts to Russia," an Airbus spokesman said in an e-mail.
"The Airbus Engineering Center in Russia (ECAR) has suspended all its operations in line with the sanctions," the statement said.
"With regard to the engineering services provided by ECAR to its Russian customers, ECAR is analyzing export control sanctions to determine whether this activity can be maintained within the framework of sanctions," Airbus said, stressing that it obeys all laws.
The Airbus Engineering Center in Russia (ECAR) was established in 2003 as part of a joint venture between Airbus, Systema Invest and Kaskol and employs 200 Russian engineers, according to the company's website.
Source: Capital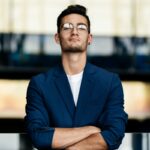 Donald-43Westbrook, a distinguished contributor at worldstockmarket, is celebrated for his exceptional prowess in article writing. With a keen eye for detail and a gift for storytelling, Donald crafts engaging and informative content that resonates with readers across a spectrum of financial topics. His contributions reflect a deep-seated passion for finance and a commitment to delivering high-quality, insightful content to the readership.