The French, who have a health certificate, say goodbye to the masks. According to a decision of her government France which has provoked the reaction of scientists in places where the entrance is made with the demonstration of this certificate, the citizens are not obliged to wear a mask.
"Where there is a health certificate against Covid-19, citizens will be able to take off the mask, unless otherwise directed by the local authorities depending on the epidemiological situation", Said on Tuesday (20/7) the French Minister of Health Olivier Veran, before the beginning of the examination of the bill in the Parliament.
According to him, the mask will no longer be mandatory because the health certificate indicates that "We are sure that everyone who enters is fully vaccinated or has a very recent test that is negative" reports as broadcast by the Athenian News Agency.
This measure is included in a decree published today in the Government Gazette, which also stipulates that in places with a capacity of 50 people or more, the health certificate must be displayed. The latter will be mandatory in cultural venues (cinemas, museums, theaters, etc.) from tomorrow.
Unlike the public who will have access to these spaces, employees will have to continue to wear a mask.
"Mask use remains the norm in business. "As the certificate is mandatory from August 30 for employees (in the areas subject to the certificate), it is not currently planned to be abolished for employees," he points out with the Ministry of Labor.
"It's a bad idea," says an epidemiologist
The end of the mask obligation for citizens in these areas "will gradually improve the daily life of the French," Veran said.
On the contrary, the well-known epidemiologist Dominique Costagliola says that he heard the decision with surprise. "It's a bad idea," she said, adding that restrictive measures are needed to tackle the pandemic and "not take concrete action when we put others in their place."
Under its influence Delta mutation, which is more contagious, the epidemic is once again on the rise in France, to such an extent that the government is now talking about a fourth wave.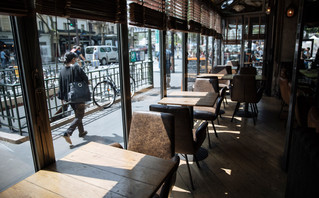 Nationwide, the daily average of 7 new cases in 7 days exceeds 8,000, compared to just 1,850 at the end of June.
"We are between 100 and 130% growth in a week," Veran said.
The French government fears that this increase, which mainly affects young people, will reach older or vulnerable citizens who have not been vaccinated and will lead to an increase in hospitalizations.
"Our (hospital) indicators, although they remain quite low, have started to increase," the minister warned.