France plans to impose a minimum delivery fee of 3 euros for online orders for books that cost less than 35 euros to level competition from independent bookstores against e-commerce giants, the government said on Friday.
A 2014 French law already prohibits free book deliveries, but Amazon and other big sellers like Fnac got around that by charging 1 cent per delivery.
Local bookstores typically charge up to €7 for shipping a book.
The law was passed in December 2021 to close the penny loophole through a minimum shipping fee, but the law cannot go into effect until the government decides the size of that fee.
France will notify the European Commission of its plan and the minimum delivery fee will take effect six months after approval by the European Union.
The Culture Ministry said the three-euro fee – which includes taxes – cannot be circumvented through customer loyalty programs or bundled purchases of books with other items.
The folder added that for orders worth more than €35, online suppliers can still offer a one-cent delivery fee.
The French bookstore association SLF said in a statement on Friday that the three-euro fee is insufficient as it means bookstores will still sell at a loss when sending books to customers.
The organization appealed to the government to reduce French post office fees for sending books through bookstores.
Source: CNN Brasil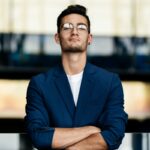 Donald-43Westbrook, a distinguished contributor at worldstockmarket, is celebrated for his exceptional prowess in article writing. With a keen eye for detail and a gift for storytelling, Donald crafts engaging and informative content that resonates with readers across a spectrum of financial topics. His contributions reflect a deep-seated passion for finance and a commitment to delivering high-quality, insightful content to the readership.