- Article Top Advertisement -
Guest of the Rai 2 program I hear you, Francesca Neri indulged in a long interview-confession with the landlord Pierluigi Diaco. During the transmission theactress from thirty, 58, has opened up to many private mattersabove all that concerning the complicated and painful relationship with an anaffective mother.
Francesca Neri, mother of Rocco, 23, had with her husband and colleague Claudio Amendola, said that her mother never loved her. "This is the first of the problems. I wondered several times why he didn't love me. However, in the last years of her life I dedicated myself to her by giving her all the love possible and after her death I forgave her ». With her father, however, things were better. Francesca Neri let herself go to the childhood memories, telling of when he followed his zootechnical father on his visits to alpine huts. Apparently as a child the actress was a little Heidi, happily in contact with nature and animals. "I know cows very well, I can milk them"commented with a smile Francesca Neri, who since 2016 has quietly moved away from the scene for a disabling problem of interstitial cystitis.
- Article Inline Advertisement 1-
Diaco then asked her if she would accept to go on the stage of the Ariston at the next Sanremo as a co-host alongside Amadeus. «You make me laugh because in the past they have proposed it to me several times. Pippo Baudo when I was really young and I had just done The age of Lulu he asked me, but I said no. '
When asked what it is the secret of his lasting relationship with Claudio Amendolawith whom she has been a steady couple since 1998 (the two got married in 2010 in New York), Francesca Neri answered honestly: "Maybe because it's not sex, maybe because it's love. Our relationship has changed countless times in 26 years. We fell, we got up, we helped each other, expecting and respecting each other ».
Other stories of Vanity Fair that may interest you
Francesca Neri's romantic dedication to Claudio Amendola who turns 59
Francesca Neri and the pain of illness: "I toyed with the idea of ​​suicide, today I found a balance"
Getty Images

Francesca Neri tells of the anaffective relationship with her mother, "who never loved me"

Getty Images

Francesca Neri tells of the anaffective relationship with her mother, "who never loved me"

Getty Images

Francesca Neri tells of the anaffective relationship with her mother, "who never loved me"
Getty Images

Francesca Neri tells of the anaffective relationship with her mother, "who never loved me"

Getty Images

Francesca Neri tells of the anaffective relationship with her mother, "who never loved me"

Getty Images

Francesca Neri tells of the anaffective relationship with her mother, "who never loved me"
Source: Vanity Fair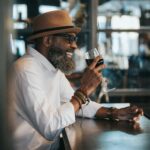 - Article Bottom Advertisement -