- Article Top Advertisement -
Francesco Facchinetti is not there, who shouts all his anger at the armed robbery suffered by his father Roby in the family villa in Bergamo. He, the former young Captain Hook, has her ideas quite clear about who is to blame: Italy is an insecure, dangerous country, and it is the politicians who have made it so, with their incapacity and carelessness.
Francis, in a series of stories then deleted from his Instagram profilehe recovers while he is in the car, perhaps heading right to his father's villa, where the Pooh singer had the terrible experience of being threatened by three armed men.
- Article Inline Advertisement 1-
"Unfortunately it's true, my father, my mother, my brother and my sister suffered an armed robbery at home," confirms Facchinetti Jr at the beginning of his Stories on Instagram. "One of those bad things you only see in the movies and you never think it can happen to you." Then the attack on Italy and on those who govern it and who governed it in the past starts: «I am very sad and embittered at how our country has transformed», Francis continues. "Someone says it's normal for us to be robbed if we have a villa, but it's not a conviction to have a villa, it's not a conviction to have earned money honestly: I have to feel free and safe in the country where I live".
"It's a shame that in a country where there is a tax burden above 60% we don't feel safe"he continues, complimenting the government, the right and the left "incapable of maintaining control and order in this country" and "interested not in politics but only in propaganda".
A situation so dramatic, according to Facchinetti, as to justify an escape abroad. «Whoever can, like I did, goes to live elsewhere»continues in the stories, where he appears really worried and angry about the robbery suffered by his family. «For all those who wonder why we went to live in Switzerland, the reason is this: I don't want to raise my children in a country where they cannot be freethe. A country where I'm afraid to let them go to the playground, I'm afraid to leave my wife at home alone, and my children at home with my wife», Francesco continues, quoting Wilma Faissol (alias «Lady Facchinetti»), whom we had left in their villa of Mariano Comense, before they evidently moved to Switzerland. «So to conclude congratulations to you, incompetent goats who have made the most beautiful country in the world an insecure country, a country where there is to be feared: you are ignorant goats. Indeed, the goats are smarter than you » concludes an altered Facchinetti before deleting the stories, perhaps regretting the tones used.
Source: Vanity Fair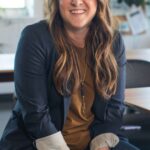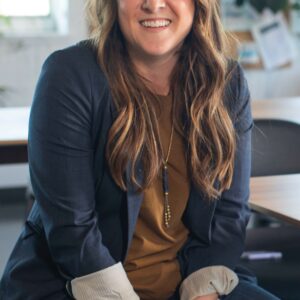 I'm Susan Karen, a professional writer and editor at World Stock Market. I specialize in Entertainment news, writing stories that keep readers informed on all the latest developments in the industry. With over five years of experience in creating engaging content and copywriting for various media outlets, I have grown to become an invaluable asset to any team.
- Article Bottom Advertisement -