- Article Top Advertisement -
I confess that I did not know about this date, but I learned that today, February 7, 2023, the D Safe Internet International (Safer Internet Day ), which was born in Europe in 2004 in the SafeBorders project of the European Union.
It is undeniable that the internet, without which no one would read this column, has become almost an item of survival these days (which demands dedication to make this tool accessible to everyone – unfortunately in vain).
- Article Inline Advertisement 1-
I dare say that the Covid-19 pandemic has accelerated this process of "internet addiction" that we are experiencing, in which many (myself included) feel the need to spend as much time as possible online.
But, logically, the internet has many benefits for users and, in my view, the technological range created in the delivery is one of them.
The optimization of communication time between the customer and the restaurant, the possibility of, in real time, checking whether a particular dish is available on the day, and many other tools, greatly facilitate the life of those who, in front of the small screen, intend to order their meal.
I am not talking here, obviously, about the situation of couriers who, day and night, rain or shine, carry out a herculean work under conditions that should be infinitely better to close this delivery process on which we already depend so much.
There is a great debate on this agenda and applications have been trying to create more accurate work models for both deliveries and merchants and customers. An example of this is the fair app who right at the beginning of the pandemic thought of an alternative model to the dominant one, based on the transparency and autonomy of its members.
Via the app, couriers can form their fleets and define the value of their work, and restaurants can define their commercial strategies without fear that this will negatively impact their visibility in the app. Consumers, on the other hand, can choose who delivers their order and are assured that service providers are being remunerated and treated fairly.
Thus, since we are avowedly dependent on the world wide web, let us increasingly make good use of the tool.
And since we're here to talk about good food and drink, I indicate below six performances that will surprise you in São Paulo:
East Island
Aimed at promoting a trip to the Asian continent without the diner leaving the couch, the East Island It has dishes from different countries, such as Japan, China, Thailand, Malaysia, Korea and India. It was founded by the couple Izadora Ribeiro It is Marcus Ozi who previously owned the island cafe in Pinheiros.
From the menu, I recommend the Shumai Isla (pork dumplings with sweet chili sauce); Isla Pad (version of the well-known pad thai) and Isla Verde (green vegetable curry with coconut milk, served with jasmine rice, mango chutney and peanut farofa).
East Island (@isla_oriente): requests via iFood.
deli papilla
Inaugurated in December 2019, the result of a dream of Antonio Mendes , Alex Lewcowicz It is Bruno Kormes O deli papilla It has brands aimed at delivering pokes, natural bowls, salads, sweets, sandwiches, sushi and dishes prepared in a wok pan.
From the extensive menu at all brands, I recommend the Poke Spicy Tuna, the Donburi Chicken Teriyaki, the Beef Wok and the Chicken Sandwich.
Deli Papilla (@papiladeli): orders via siteiFood and Rappi.
Dozza
Founded in Osasco by the children of Armenian immigrants, the Dozza is known for its great sfihas and other typical dishes of Armenian cuisine. Later, it opened other units and a frozen product line.
For delivery, I recommend the closed sfihas (they travel better than the open ones, always), especially the cheese with basterma (famous cured and highly seasoned meat), as well as the meat and spinach.
Also not to be missed are the kibbeh yeveran (kibe cones stuffed with dry curd and apricot jam), the kibbeh with nuts, the cooked kibbeh (something hard to find out there) and the famous spreads (hummus, dry curd and babaganoush).
Dozza (@esfihasdozza): orders via site.
La Guapa Empanadas
Founded in 2014 by Paola Carosella It is Benny Goldenberg The La Guapa Empanadas Today, it is a veritable empire of traditional Argentine salty baked to perfection, in several stores throughout Brazil. The empanadas are all handmade, one by one, and new flavors are always appearing on the menu, like Toscana, launched in recent days.
From the menu, my favorites are the classic Salteña (meat, olives, egg and potato), Pucacapa (caramelized onion with melted cheese) and Porteña (2 cheeses with roasted tomato and basil).
La Guapa Empanadas (@laguapasp): orders via app La Guapa and iFood.
Fat Buddha
Founded in 2020 by a group of four friends, Fat Buddah was born and continues exclusively with the delivery service, with a menu focused on starters and hot Japanese dishes.
From the menu, I recommend the Shogayaki ribs (with gohan and cured yolk), the Pork Fried Rice with Kimchi (fried rice with pancetta and the Korean delicacy) and the Orange Chicken Domburi (chicken drumstick with orange sauce over gohan).
Fat Buddha (@official fatbuddha): orders via goomerRappi, fair app, iFood and Vou de Nekô.
maialino panino
O maialino panino is a delivery of Italian paninos founded in late 2020 with inspiration from a sandwich chain based in Florence. For me, it is a "joker" product that can be eaten from breakfast to dinner.
From the menu, I recommend the mortadella paninos, carpaccio and copa sirloin.
Maialino Panino (@maialino_panino): orders via its own app and Direct Delivery.
*The texts published by insiders and columnists do not necessarily reflect the opinion of CNN Viagem & Gastronomia.
About Fred Sabbag
Fred Sabbag is a lawyer by profession, but in his free time, he doesn't deal with lawsuits or legal procedures: one of his greatest passions is going to bars and restaurants. The habit earned him numerous followers on Instagram (@fredsabbag) and made him an important character of gastronomy in São Paulo.


Source: CNN Brasil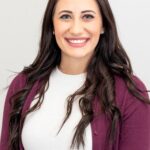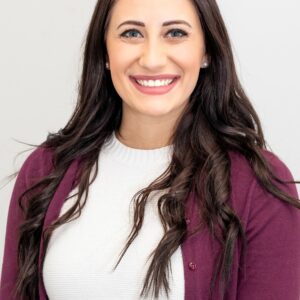 Johanna Foster is an expert opinion writer with over 7 years of experience. She has a reputation for delivering insightful and thought-provoking articles on a variety of subjects. Her work can be found on some of the top online news websites, and she is currently lending her voice to the world stock market.
- Article Bottom Advertisement -