Every wedding must be unforgettable; however, none resembles the one celebrated by Gabe Jessop and Ambyr, who set themselves on fire in front of the altar and all their guests to seal their burning love.
The moment was recorded on video and went viral on TikTok, accumulating so far more than 15 million views and thousands of comments.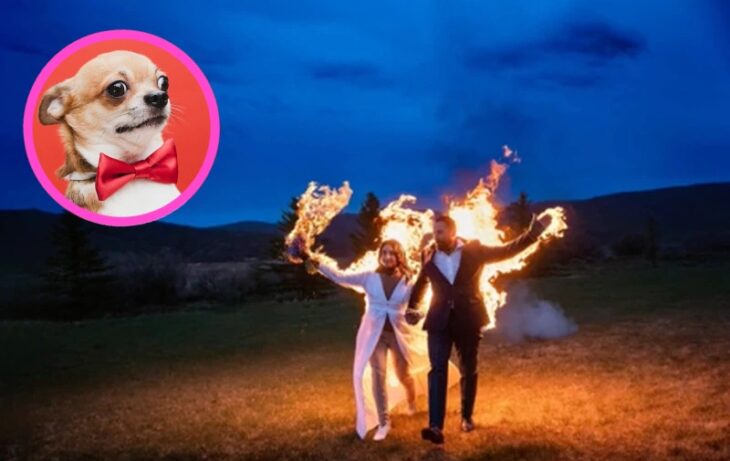 Gabe Jessop and Ambyr met while shooting an action movie, they are both stuntmen in Hollywood, and for this reason they thought putting on an altar fire show would be perfect to honor the way they fell in love.
In the images, the bride and groom are seen walking calmly to the center of a garden; subsequently, Ambyr's dress and Gabe's suit begin to burst into flames. Both run hand in hand, kneel down and allow some guests to put out the fire with a fire extinguisher, avoiding any accident and leaving locals and strangers surprised.
@djrusspowell

Y'all said Hunger Game vibes. And now presenting your tributes from District 12! @Jake and Julia Film and David Terry just sent sneak peeks of @AmbyrBambyr and @Gabe Jessop epic send off
The peculiar moment was captured by photographer @djrusspowell. He himself was in charge of sharing the clip on TikTok, accumulating, so far, 15 million views and almost 40 thousand likes.
As for the bride and groom, they are reported as healthy, safe and enjoying a honeymoon that includes risky activities and high adrenaline.
Source: Okchicas