If you've been following the development of Android over the past few years, you'll probably remember Google's Nexus line of branded gadgets. It included not only smartphones, but also tablets. All devices produced under this brand were intended for developers and just technology enthusiasts. One of the search giant's most memorable branded gadgets of the time was the Google Nexus 5, after which there were only a handful of devices before the company switched to Pixel devices. Both lines stood out from the competition by using a pure version of Android without any skins. But in all other respects they were very different – at first Google focused on developers, and then turned its attention to the end user.
The main thing when moving between Nexus and Pixel is a change in landmark
Pretty ascetic design, modern hardware, absolutely pure Android with the promise of long-term support and exactly zero of any unique features. Approximately, this is how you can characterize the line of Nexus smartphones and tablets, in the production of which Google seems to have taken a direct part. Such devices were obviously focused on developing a favorable atmosphere for developers. Of course, this did not stop enthusiasts from buying the same gadgets and using them no less actively. However, Google did not plan to involve them specifically at all.
For example, in the Nexus 5, which was popular at the time, there was nothing special at all. It had a good design, a relatively large screen, give or take a practical body, and pure Android. If we compare it with gadgets from the Pixel line purely conceptually, the result will be fantastic. There was not a single unique feature in the device from the past that was aimed at the end consumer – even pure Android at that time was definitely an amateur. Today, Google smartphones have a lot of individual features, including the same exclusive track recognition right on the lock screen.
Pixel 2 XL on the left and Nexus 6P on the right | Android Central
💡 Interesting fact: that smartphones from the Nexus line for Google were openly made by a variety of third-party companies. This applies to both LG and Huawei, which today is generally deprived of access to the search giant's proprietary services, and the same Samsung. Pixel, it seems, is made by Google itself – well, or simply does not speak about its contractors directly.
Today Google attracts users with a camera and AI work
In the Pixel line, Google has always paid increased attention to the quality of shooting – this was absolutely not necessary before, when Nexus devices were intended only for developing and testing software. Until now, the search giant has really come a long way in computational photography, which allows you to get amazing shots even when using rather mediocre software. It is a high-quality camera, as one of the most sought-after elements of a smartphone today, that has become the main attracting factor for the most ordinary users. Moreover, it is important to understand that today, along with the Tensor chipset, Google also places special emphasis on the various possibilities for using neural networks.
To the point: Every Google Pixel is the smartest Android smartphone. Why do others seem more stupid
With the transition to Pixel smartphones, Google has definitely changed the benchmark. There is speculation that she wanted to do this back in the Nexus line. Otherwise, it is difficult to explain why she added the HDR + algorithm to the camera of Nexus devices, which already even at that time gave fantastic results. However, the company probably quickly realized that to implement a new concept in full growth within the existing line is a task that is impossible for marketing reasons. That's why Google eventually moved from the Nexus to the Pixel.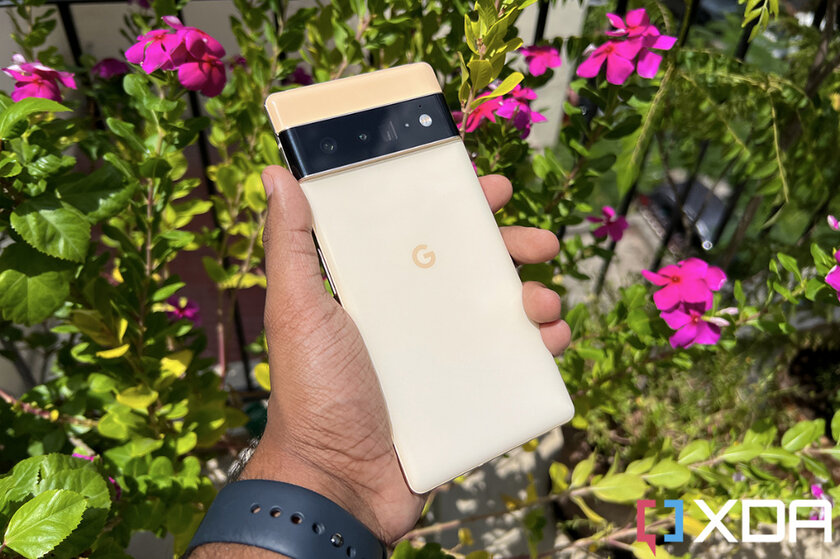 Relatively premium Google Pixel 6 for users
For some reason, the main disadvantage of Nexus has been preserved in Pixel
Nexus smartphones were not so easy to get in domestic realities. Officially, they were not sold, but on the gray market they were not immediately available and were noticeably more expensive than the cost recommended by Google. It is curious that this applies not only to one particular country, but almost the whole world. When it was only about smartphones purely for developers, this fact looked more or less justified. However, this moment began to be frankly embarrassing after the start of sales of devices from the Pixel line in approximately the same way. It seems that Google simply does not want to sell as many of its own gadgets as possible. The only thing is that in this way it may not interfere with third-party manufacturers that use its own operating system. But such an explanation does not seem entirely plausible.
Landmark change is immediately visible – Google Pixel 6 on the left vs. Nexus 5 on the right
New Nexus smartphones are unlikely to come out, but there is a "but"
Google is unlikely to return to the Nexus line in its smartphones. The brand looks like a passed stage, and there is absolutely no point in focusing on it again. However, this statement applies only to smartphones (well, tablets). Google could certainly target a few new niches where it would be logical to attract new developers. Nexus is not only about smartphones and tablets. The same brand was used to launch the Nexus Player, Google's first set-top box. There is a chance to see something like this in the AR segment, in some smart wearable gadgets of the new generation and not only. In general, the transition from Nexus to Pixel should be taken as positively as possible. At least, this is how all other manufacturers have a real competitor and a clear reference point – even with obvious problems in logistics.
Source: XDA.
Source: Trash Box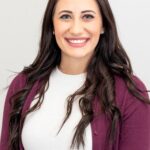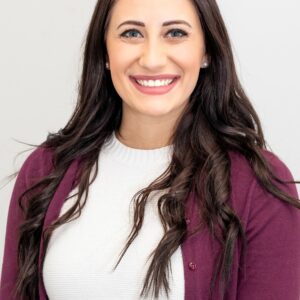 I work as a author at World Stock Market and have been with the company for over 2 years. I am also an expert in the stock market, having worked in it for over 7 years. My current focus is on financial analysis and providing advice to readers.