The British government announced that puts the armed forces on alert as part of broader measures to manage a supply chain crisis, which led to fuel shortages at service stations due to panic purchases by motorists.
The decision to mobilize the armed forces follows a widespread shortage of truck drivers that has caused serious supply problems for retailers and restaurants in recent months. as a result significant quantities of fuel do not reach the service stations.
A warning of fuel shortages late last week led to panic bursts, with long queues of cars waiting for hours to refuel, resulting in a shortage of fuel at refueling stations in cities across Britain.
Issuance of a temporary visa to 5,000 truck drivers
The British government has already announced plans to issue temporary visas to 5,000 foreign truck drivers, suspend competition law and encourage former drivers to return to the profession as part of measures to address the shortage of drivers.
London has said it will now put a limited number of military tanker drivers on standby to deploy if necessary.
"Although the fuel industry expects demand to return to normal in the coming days, it is appropriate to take this necessary precautionary measure," Business Minister Kwasi Quarteg said in a statement late Monday night.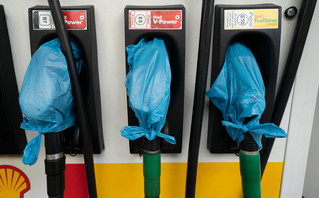 "If necessary, the deployment of military personnel will provide the supply chain with additional fuel transport capacity, as a temporary measure to help ease the pressures caused by rising fuel demand locally."
Army tanker drivers will receive special training before development so that they can adapt to addressing supply chain issues, the government has said.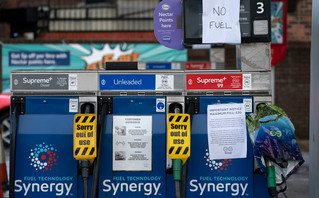 The fuel industry says there is no shortage of fuel and that the issue is related to the transport of petrol and oil to retail outlets.
"As many cars now have more fuel than their normal level of filling, we expect this demand to return to normal within the next few days, easing pressures at gas station outlets. "We encourage everyone to buy fuel as they normally would," said a joint statement from the fuel company.