On August 3, 2020 Fujifilm Business Innovation Corp. filed a patent with the United States Patent and Trademark Office (USPTO). A 51-page patent entitled "Electronic Device and Nonvolatile Computer-Readable Media" was published on September 9, 2021 and is also included in the World Intellectual Property Organization database to protect the patented technology.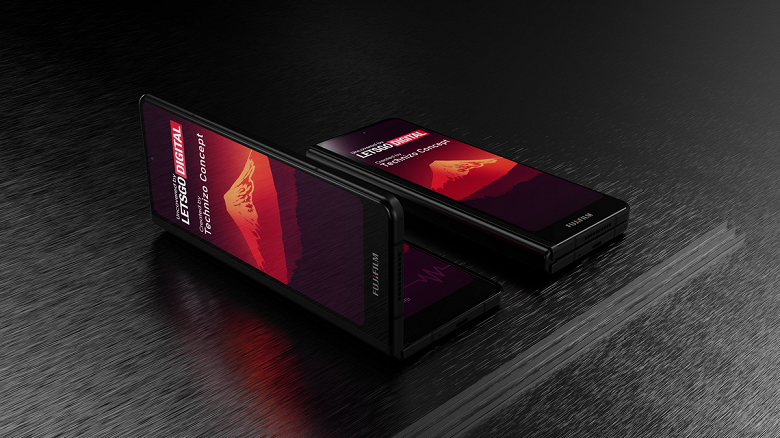 In addition to detailed descriptions, the documentation contains 47 patent images showing Fujifilm's foldable smartphone with a large screen that folds inward and a second touchscreen display on the outside. The design is very similar to the Samsung Galaxy Z Fold.
This applies not only to the design, but also to the use. Fujifilm writes in patent filings about the ability to control a flexible screen with a stylus. The same feature is available in the recently released Samsung Galaxy Z Fold 3.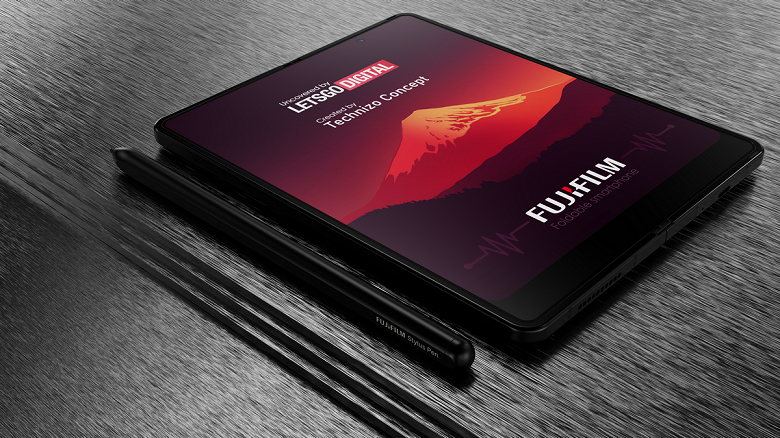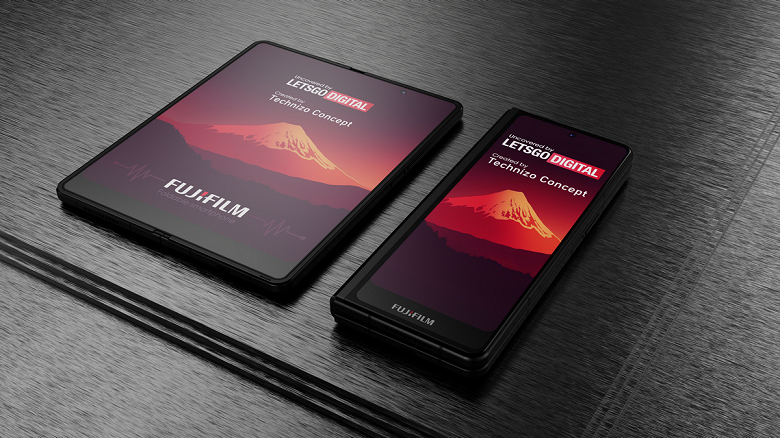 Graphic designer Technizo Concept has created a series of product renders based on Fujifilm's proprietary images. The Fujifilm foldable smartphone can be placed at different angles, the documentation says the folding angle is from 30 to 135 degrees. While the phone is rotated less than 30 degrees, the home screen will be turned off to conserve battery power.
If a user opens a specific app on the large screen and then folds the device, the app will be displayed on the external screen and vice versa. The same feature is implemented in the Samsung Galaxy Z Fold 3.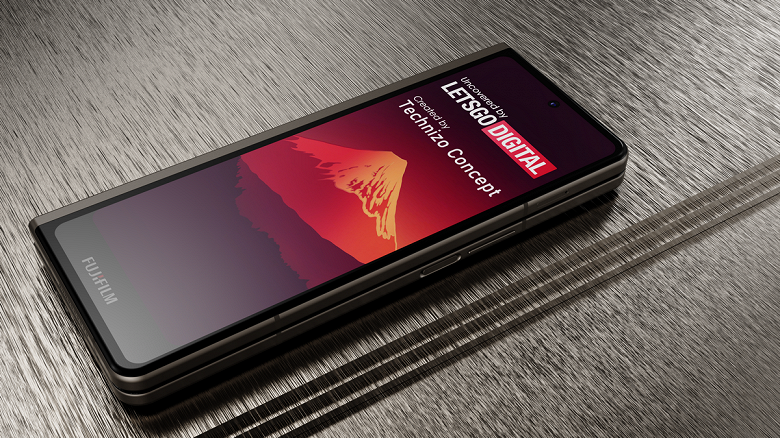 Interestingly, the patent does not say anything about cameras, although judging by the name of the manufacturer, it should be a decent camera phone.