Fundstrat Global Advisors analyst David Greider believes that after the recent record, the ether rate will continue to rise and may reach $ 10,500.
Ether has renewed its all-time high this week, rising to $ 1440. The price later corrected and ETH is now trading around $ 1250. Greider believes that such a rise can be regarded as a signal for further growth. Moreover, there are many prerequisites for this.
First, the Ethereum blockchain is being used to create decentralized financial applications that are very popular. Secondly, the developers of Ethereum 2.0 have made some progress by launching a "signal chain" – Beacon Chain at the end of last year. Before the full deployment of Ethereum 2.0, the developers intend to improve the existing network and are preparing a Berlin hard fork. Fundstrat believes that all of these factors will contribute to the growth of ETH.
Greider called Ethereum "the best way to invest in cryptocurrency with rewards in mind." Decentralized finance (DeFi) can eliminate the need for banks by allowing people to borrow money without intermediaries, Greider said. However, bear market risks and possible technical risks associated with the launch of DeFi applications and their smart contracts should be considered. The analyst added that blockchain computing will be the future of cloud computing.
Opponents of cryptocurrencies argue that digital assets are used for speculation and are subject to excessive volatility. However, there are also proponents who believe digital currencies are a "maturing" asset class. Recently, the former director of the Office of the Comptroller of the Currency (OCC) Brian Brooks said that the United States should develop the cryptocurrency industry, as cryptoassets will become a necessity in the near future due to the current political and economic situation in the country.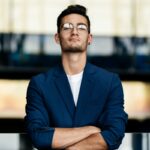 Donald-43Westbrook, a distinguished contributor at worldstockmarket, is celebrated for his exceptional prowess in article writing. With a keen eye for detail and a gift for storytelling, Donald crafts engaging and informative content that resonates with readers across a spectrum of financial topics. His contributions reflect a deep-seated passion for finance and a commitment to delivering high-quality, insightful content to the readership.