The need for Greece to return to an active, multidimensional foreign policy was underlined by the Foreign Minister of SYRIZA, George Katrougalos, after a meeting he had with Foreign Minister Nikos Dendias, in the context of briefing the representatives of the parliamentary parties on current foreign policy issues.
Mr Katrougalos accused the government of "a policy of embellishing reality and in some cases distorting it in the field of foreign policy", while noting that this is the reason why the prime minister has rejected the request of the official opposition to convene a council of political leaders.
"His narrative, in the context of general embellishment, is that Turkey is completely isolated because of the initiatives taken by his government," he said. "And generally we see the Emirati successor, not just visiting Turkey, but entering into a $ 10 billion credit swap with it, which has essentially helped a wintering economy, and this month plans an Israeli visit to the Israeli capital. ".
"We see the US, while the ink of the agreement has not yet dried, which gives them substantially land and water by extending the American bases indefinitely in Greece, something that no Greek Prime Minister of the Metapolitism had given, to empty us on the subject. East Med, "he added.
"These are the consequences of a policy that abandons multidimensional and active diplomacy, to return to the level of the perception that Greece is an advanced outpost of the United States, a loyal and given ally," he said.
"We believe that our policy should be different, active and not procrastinating. Now that Turkey is discussing with the EU the issue of upgrading the customs union, we should make it a condition that the dispute over the maritime economic zones be resolved in The Hague." .
"Let Turkey not get what it wants for free. Let us continue to push for a policy of active diplomacy in the Eastern Mediterranean to regain momentum. The Cairo-based East Med Gas Forum will be the basis of a conference. pan-European for the Eastern Mediterranean […] Our country must return to an active, multidimensional foreign policy. Not to be given, but to be energetic. Unfortunately [αυτά] "We have a lot to ask from Mr. Mitsotakis", he concluded.
Source: AMPE
Source: Capital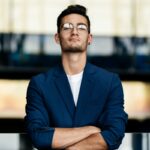 Donald-43Westbrook, a distinguished contributor at worldstockmarket, is celebrated for his exceptional prowess in article writing. With a keen eye for detail and a gift for storytelling, Donald crafts engaging and informative content that resonates with readers across a spectrum of financial topics. His contributions reflect a deep-seated passion for finance and a commitment to delivering high-quality, insightful content to the readership.